Baan aims at real-time collaboration
Baan unveiled a platform and a suite of applications yesterday as part of its continuing efforts to support a real-time...
Baan unveiled a platform and a suite of applications yesterday as part of its continuing efforts to support a real-time enterprise to manage collaboration between people and applications to allow companies to be more responsive to business change.

The new OpenWorldX platform is designed to allow enterprises to create and deploy rapidly business processes that span the enterprise, while the iBaan Value Apps are focused business process solutions to eliminate information delivery latency between companies in a supply chain.

The new platform combines and extends Baan's existing integration and collaboration products - OpenWorld, DEM, B2B Server, Business Intelligence Server, and Enterprise Server - to allow companies to engage only specific software components designed to tackle a business problem, according to Bann officials. Examples of planned iBaan Value Apps include supplier collaboration, configuration and commitment, and engineering design collaboration.

Customers today are looking for solutions to specific problems that can be realised quickly and remain flexible to changes in their business process over time, said Baan president Laurens van der Tang.

"These are lightweight business process-driven apps . . . that coexist on top of any existing legacy system and support real-time business processes," van der Tang said.

OpenWorldX will be a key enabling technology for the company's next-generation ERP system - codenamed Gemini - that will be zero-client and will support Web services. "It's really turning the current ERP product that we have into a very open backbone in which you can easily plug and play . . . using standards," van der Tang said.

Bann has also announced an enhanced focus on the SRM (supplier relationship management) market with the release of enhancements to its sourcing and procurement solutions.

With the Baan solutions for SRM, businesses can analyse their spend and supply base, product lifecycle and production needs, as well as measure supplier performance and contract compliance while tracking savings.

Download this free guide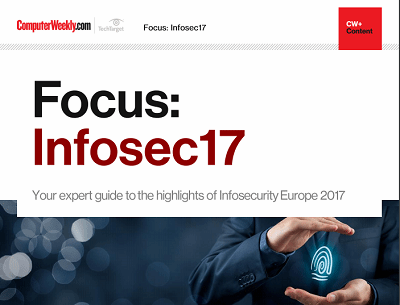 From forensic cyber to encryption: InfoSec17
Security technologist Bruce Schneier's insights and warnings around the regulation of IoT security and forensic cyber psychologist Mary Aiken's comments around the tensions between encryption and state security were the top highlights of the keynote presentations at Infosecurity Europe 2017 in London.
By submitting your personal information, you agree that TechTarget and its partners may contact you regarding relevant content, products and special offers.
You also agree that your personal information may be transferred and processed in the United States, and that you have read and agree to the Terms of Use and the Privacy Policy.
Read more on IT risk management