Tibco and BEA release portals
Tibco Software will announce the launch of ActivePortal 3, with BEA Systems and Divine Interventures releasing portal platforms...

Download this free guide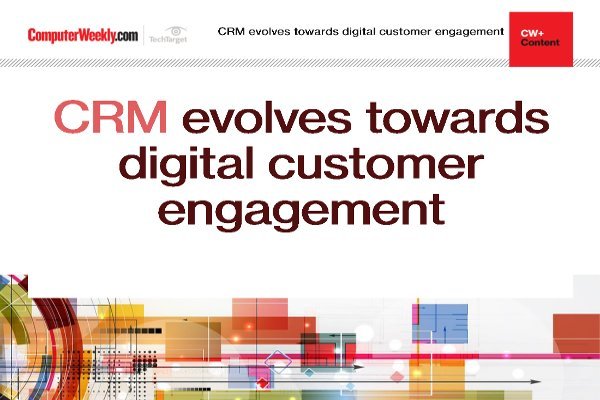 Enhancing digital customer engagement with CRM
Learn about customer relationship management has evolved towards engaging with customers through every channel, with digital at the forefront.

Tibco Software will announce the launch of ActivePortal 3, with BEA Systems and Divine Interventures releasing portal platforms later in October.



Tibco ActivePortal 3, a portal framework for integrating business information between internal and external resources, aims to integrate disparate enterprise applications and other data sources, bringing the functionality of the back-end business systems into the hands of users, said David Hickman, product manager at Tibco.

"We are trying to take [the portal] to the next level, [creating] not just an application that presents information, but a platform so enterprises can build solutions on top [of the portal]," he said.

Rather than building custom adapters for individual applications, Tibco can use its integration history to tie back-end systems to the portal, Hickman said.

"This integrates users into the process in the enterprise workflow, so users can make the most informed decision possible," Hickman said.

Tibco ActivePortal 3 includes a portal platform, dubbed PortalBuilder, that promotes standards - such as Java2 Enterprise Edition (J2EE), SOAP, and WSDL - to integrate with Web server, application server, and database technology.

For its part, BEA Systems plans to release BEA WebLogic Portal 4.0 in October. The portal will include a Web services Portlet Builder tool designed to stitch Web services into the portal framework. The portal framework will also feature configuration tools for assigning business rules and personalising pages.

After acquiring content-management players Open Market and Eprise, Divine plans to roll out its Enterprise Content Solutions, which includes an updated version of its Enterprise Portal Suite later this month. The new version will include usage-tracking features and packaged content and applications.

Meanwhile, early market entrant Plumtree Software continues to keep a strong foothold with its Corporate Portal 4.5, released in September. Version 4.5 adds wireless functionality and boosts network searching capabilities.

Consolidation of the portal market is already well under way, with many offerings from pure-play software, application server, and application integration vendors, according to Nate Root, an analyst at Forrester Research.

"We'll see continued consolidation. These vendors recognise that the convergence is happening and they are all struggling to partner up," he added..
Read more on Business applications