Synopsys picks Virtensys I/O virtualisation system
Software and IP semiconductor software design firm Synopsys has deployed a VIO-4001 IOV appliance; plus more daily news.

Synopsys picks Virtensys I/O virtualisation solution
Software and IP semiconductor software design firm Synopsys has selected I/O virtualisation solutions vendor Virtensys for its I/O virtualisation (IOV) solution. The VIO-4001 IOV appliance met the full network connectivity bandwidth of 10 Gbps, which was required by the company.

Linux Foundation adds Texas Memory Systems
The Linux Foundation has added solid state disk (SSD) vendor Texas Memory Systems as its newest member. The vendor will work with the Linux Foundation and the Linux Kernal Community to ensure SSDs are supported in the mainline kernel.

Download this free guide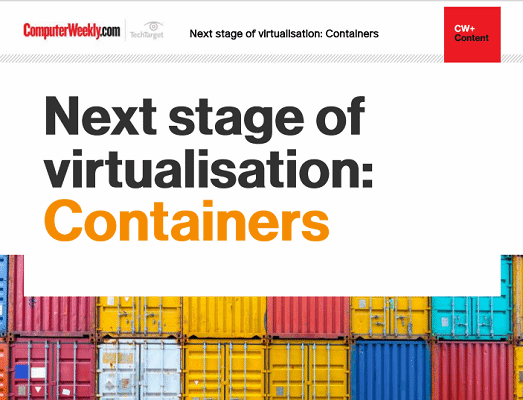 Next stage of virtualisation: Containers
Who doesn't love building blocks? Following the burst of cloud computing, containers are becoming a necessity for all organisational transformation and development. Follow us as we go through the technologies that complement and enhance their use, and outline a first-hand insight into the impact.
Storage veteran joins BridgeHead as director of EMEA sales
Healthcare storage virtualisation vendor BridgeHead Software has appointed Tony Tomkys as director of sales for EMEA. Tomkys aims to increase the vendor's UK footprint within the NHS and private healthcare sector. With 27 years of experience, he joins from CommVault, where he was Business Director for Public Sector.
Dell and Aruba sign wireless networking agreement
Dell and Aruba Networks have signed a multi-year agreement to jointly deliver the networking vendor's wireless solutions. Products will be branded under the Dell PowerConnect W-Series.
Larrytech changes from U.S. DediPower to UK
Internet services provider Larrytech has switched its hosting from U.S. to the UK-based DediPower for a more "personal" service. The change also aims to boost data handling and processing speeds.
Kayleigh Bateman is the Site Editor of SearchVirtualDataCentre.co.UK.
Read more on Virtualisation management strategy