Storage Roundup: ThinkGrid launches cloud service; Infortrend offers solid-state option; and more
Storage Roundup: ThinkGrid launches cloud storage service; Infortrend offers solid-state option; eMag Solutions tops 2,000 formats; NetApp achieves Hyper-V partnership status.
ThinkGrid launches cloud storage service
Hosted desktop and server computing provider ThinkGrid has launched a cloud storage service available on a pay-as-you-go basis. The service is based on mirrored HP EVA-based 4 Gbps Fibre Channel storage-area networks (SANs) at two ThinkGrid locations near London. Storage is available on the SANs to a variety of channels -- including iPhone, Blackberry and Web access -- via MezeoCloud's Storage Platform.

Download this free guide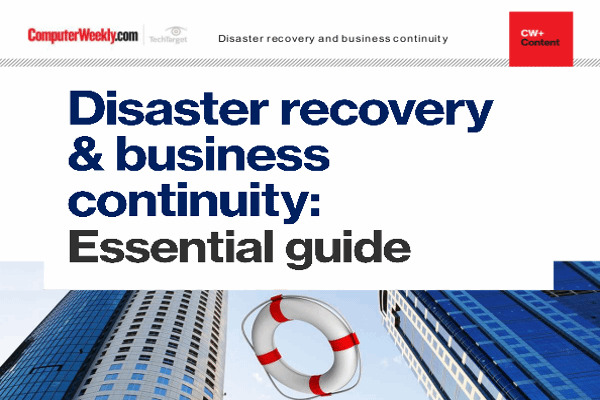 Disaster recovery and business continuity: Essential guide
Download this e-guide to create a solid DR and BC plan and protect your organisation from negative events.
Customers can make use of backup and disaster recovery (DR) services, as well as business collaboration features such as contact import and management. Data stored with ThinkGrid appears as if on a local drive, and can be viewed and managed online in a traditional folder tree view.
"There's an increasing need to share data with a range of third parties, such as customers and partners, or even employees who work outside the office," said David Pratt, chief operating officer at ThinkGrid. "With ThinkGrid Cloud Storage, we are offering customers a new and more affordable model for storing and accessing data from anywhere."
Infortrend offers solid-state option
Infortrend has announced it has incorporated Intel solid-state flash drives as an option in its EonStor B12F subsystems. In place of spinning disk, 2.5-inch drive customers will now be able to specify Intel X25-E Extreme SATA solid-state drives. Infortrend claims users will be able to gain 10 times greater read performance and a doubling of write performance with 20% less energy expended.
Tape restore firm tops 2,000 formats
Tape restoration services provider eMag Solutions has announced it now supports 2,000 formats in its non-native library. That means the company can restore data directly from 2,000 different tape formats without needing any of the original hardware, software, operating system or infrastructure. eMag Solutions works from ISO 27001-certified centres in Cardiff, UK, and Atlanta, US.
NetApp achieves Hyper-V partnership status
NetApp has announced it has been named Microsoft 2009 Partner of the Year in the Advanced Infrastructure, Storage Solutions category. NetApp was chosen out of a field of top Microsoft partners for delivering market-leading customer solutions for Microsoft Hyper-V server virtualisation environments.
Read more on Data protection, backup and archiving