Sun restructures again, promises new NAS
Sun's David Yen has left the storage group, but the company says the roadmap for storage will not change.
Sun Microsystems announced today that David Yen, former executive vice president of the company's storage group, has been named executive vice president of the microelectronics group within Sun.

"We want to emphasise that this will not affect our product roadmap in storage," stressed Nigel Dessau, senior vice president of storage marketing and business operations at Sun. "Sun has decided to refocus some higher level executive resources around microelectronics."

Download this free guide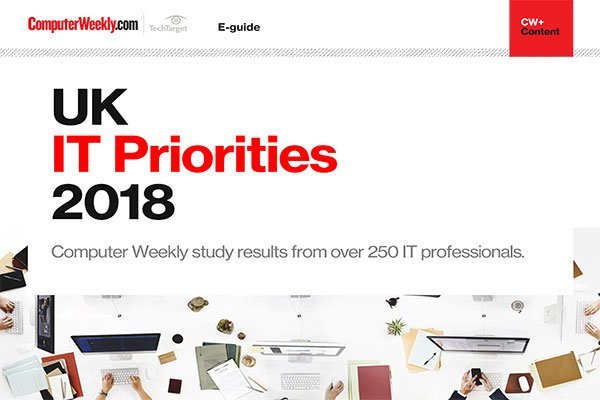 UK IT Priorities 2018 survey results
Download this e-guide to discover the results of our 2018 UK IT Priorities survey, where IT leaders shared with us what they are going to be investing in over the coming 12 months.

By submitting your personal information, you agree that TechTarget and its partners may contact you regarding relevant content, products and special offers.

You also agree that your personal information may be transferred and processed in the United States, and that you have read and agree to the Terms of Use and the Privacy Policy.

Jon Benson, former vice president of tape engineering, will take over for Yen as executive vice president of storage, Dessau said. The company also plans to move engineering resources related to its server-based network attached storage (NAS) product lines, which include the Thumper X4500 direct attached storage (DAS) product and the Honeycomb content-addressed storage (CAS) archive product, under John Fowler in the systems business. Engineering resources for tape and all other disk storage, including the 9000 series, will remain under the storage group, Dessau said.

"We're preparing a new NAS campaign," Dessau said, which the company is calling NAS 2.0. The new products will include a new 2000 series of NAS products to go with the 3000 and 5000 series products to be announced at Storage Networking World in San Diego on April 16.

Dessau also said the company has plans to further develop products, like Thumper and Honeycomb, under Fowler, using an "open source NAS stack based on general-purpose hardware," namely Sun SPARC servers running Solaris.

This is the second such reorganisation of storage executives and development resources in a matter of month. Sun's goal is to bring them under the control of systems departments instead of separate groups for disk, tape and software that had existed within Sun's Data Management Group.

Last August saw all storage software, including QFS, SAM-FS and Honeycomb, all of which run on Solaris, moved under the Solaris group headed up by Rich Green, executive vice president of software. A major salesforce reorganisation also took place last year, which has left some Sun users cold. More recently, Sun offloaded support engineers for the now defunct 6920 product to OEM partner Hitachi Data Systems (HDS).

While the shifts may suggest that Sun is steadily eroding its storage business in favour of its more lucrative server and operating systems businesses, Dessau insisted this is not the case. "[Yen] brought clarity and direction to the roadmap in the storage group," Dessau said. "He leaves us with that in place, and we are intending to execute on that roadmap in the next couple of weeks."

According to Tony Prigmore, senior analyst at the Enterprise Strategy Group, this kind of move isn't necessarily unusual for vendors with both server systems and storage in-house. "If we look back across all the large systems and storage players over the last 15 years, they have played the 'where should storage reside' game back and forth," he said. The engineering moves might be of some concern, Prigmore said, "since any time a company consolidates engineering resources, the amount of organic innovation coming out of the group might be compromised."

However, both Prigmore and Illuminata principal IT advisor John Webster concurred that the moves are in line with current CEO Jonathan Schwartz's public statements about the focus for the StorageTek acquisition under his watch.

"Sun has been saying we bought StorageTek for two things -- tape and field service, and support," Webster said. "If those are the two things they're focused on with StorageTek, they have to decide where to put the rest of their storage products."

At an analyst event in January, Webster said Schwartz told attendees, "If you want to see where we're going in storage, look at Thumper," which Webster pointed out doesn't involve StorageTek IP. "It sounds a little weird, but it's actually refreshing that they've realised there's IP on the systems side they can drive into storage products."
Read more on Networking hardware