Skills IT will need in the future
Lack of internal IT skills will force chief information officers to make more use of external IT providers, analyst firm Gartner has warned. It is...
Lack of internal IT skills will force chief information officers to make more use of external IT providers, analyst firm Gartner has warned.
It is advising IT departments to establish and recruit from outside the IT team, to support the changing role of IT in business.
"Over the next two years, business demand for IT-driven growth and innovation will outstrip the supply of qualified people to fulfil job roles and, as a result, traditional IT tasks are moving outside the IT department," said Debra Logan, vice president and distinguished analyst at Gartner.

Download this free guide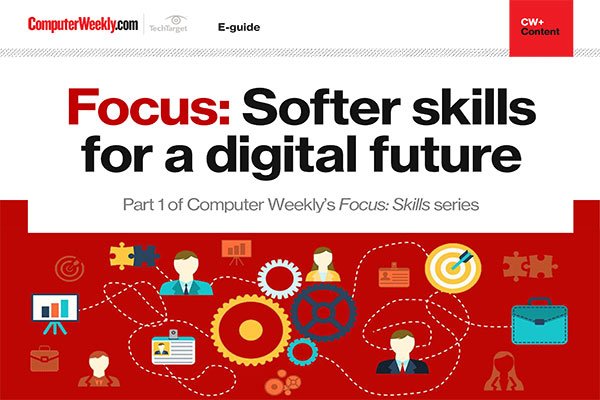 Why softer skills are essential for the workforce of the future
Explore the different types of skills that are needed for technology roles, as well as the increasing importance of soft skills, creativity and diverse thought in developing the technology teams of the future.
"The future of IT lies outside the IT department. Increasingly CIOs are coming from 'the business' and 'users' are taking control of their own information delivery infrastructure," she said.
By the end of 2010, Gartner predicts that 40% of people who report into IT in a matrixed fashion or directly will have substantial business and non-IT experience.
Gartner identified four roles that will evolve in IT over the coming years. "Staying relevant in this changing environment will require a new way of thinking about organisational models and staffing in IT projects," Logan said.
Gartner predicted that 20% of Global 2000 companies will add the role of litigation support manager by 2010, up from less than 5% in 2005. These people will execute discovery exercises for regulators, and mediate between legal and IT departments.
Around 15% of companies will add the role of digital archivist to their IT function, according to Gartner. "Organisations typically have vast quantities of records, which require specialist expertise to access, appraise and preserve," said Logan. "This isn't a job for conscientious users to perform if they have time; it requires training and expertise."
Gartner also predicted that there will be an increasing trend to combine business and information management expertise in a single role, carried out by a single person, rather than a 'business and IT partnership' with two people, two hierarchies and two sets of reporting relationships. Gartner expects 20% of companies to employ business information managers by 2013, compared with 5% in 2009.
Within IT itself, enterprise information architects will be required to create taxonomies, document templates and data models, according to Gartner. In some cases, the same person may fill more than one information architecture role, such as business-level information architect, data-integration architect, application-oriented information architect and content-oriented information architect.
Read more on IT technical skills