Google to challenge Microsoft with Chrome OS
Google is developing a fast, simple and secure computer operating system that is designed to work well on the web.
Google is developing a fast, simple and secure computer operating system that is designed to work well on the web.
The operating system, called Google Chrome OS, is an open source, lightweight operating system that will initially be aimed at netbook PCs.
Google plans to open-source the operating system later this year and expects netbooks running Google Chrome OS will be available in the second half of 2010.

Download this free guide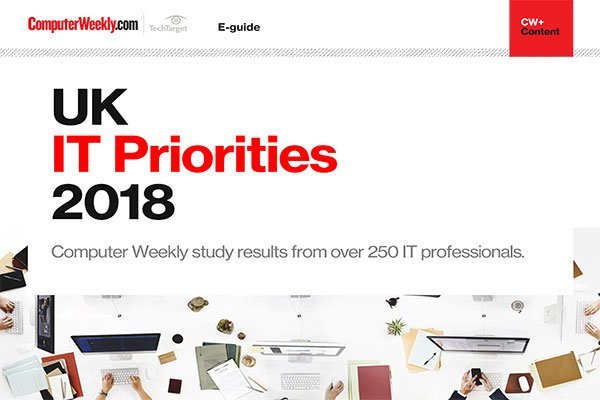 UK IT Priorities 2018 survey results
Download this e-guide to discover the results of our 2018 UK IT Priorities survey, where IT leaders shared with us what they are going to be investing in over the coming 12 months.
>> Photos: Top Ten Google Android Apps <<
Chrome OS is a natural extension of the Chrome browser, designed for people "who live on the web", said a blog posting by Sundar Pichai and Linus Upson of Google.
"It's our attempt to re-think what operating systems should be," they said.
In a thinly veiled challenge to Microsoft, Google said the operating systems that browsers currently run on were designed in an era when there was no web.
"We are designing the OS to be fast and lightweight, to start up and get you onto the web in a few seconds," said Google.
Users of Chrome OS can also look forward to a minimal user interface to make room for web-based interactions and a secure architecture.
"We are going back to the basics and completely redesigning the underlying security architecture of the OS so that users don't have to deal with viruses, malware and security updates," said Google.
Google Chrome OS is based on a Linux kernel, it will run on both Intel and ARM chips, and is aimed at enabling all web-based applications to work automatically.
Google has gradually been increasing the number of its web-based applications, such as Gmail and Google Docs, based on premise that these applications will replace traditional software.
Although initially aimed at netbook users who spend most of their time on the web, the Chrome OS is also being designed to work on full-size desktop PCs.
There are some areas where Chrome OS and Android for mobile phones and netbooks overlap, said Google, but the firm believes choice will drive innovation.
"We have a lot of work to do, and we're definitely going to need a lot of help from the open source community to accomplish this vision," said Pichai and Upson.
Read more on Operating systems software