IT professionals can now help charities remotely
Have you ever wanted to use your IT expertise to help the less well off in our society?
Have you ever wanted to use your IT expertise to help the less well off in our society? If so, we would encourage you to join the 1,750 IT professionals who have registered with IT4Communities, the national IT volunteering programme, to provide IT help to their local charities and community projects.

The initiative, set up in November 2002, has so far attracted requests for help from more than 740 projects and 550 charities. IT volunteers have already given more than £330,000 worth of free support to these groups.

IT4Communities is supported by suppliers' organisation Intellect, the British Computer Society, the Worshipful Company of Information Technologists, Business in the Community, Computer Weekly and Citizens Online.

Examples of projects completed to date include:

Several volunteers developed IT strategy and applications for Slough Refugee Support, a charity supporting refugees and asylum seekers;

One volunteer produced a website for the National Phobics Society;

Another set up an intranet website for The Royal Schools for the Deaf Manchester to provide staff with access to a variety of resources, including databases, policy documents and document templates;

Anne Stratton and Graham Ball from Interel Systems developed a website and provided technical skills for the Citizens Advice Bureau in Coalville, Leicestershire.

IT4Communities is generating more remote or "virtual" opportunities that can be worked on from home. There are also more "snappy" projects (quick and easy for volunteering but with significant benefits for the charities).

Remote volunteering can pose new challenges but can also be every bit as rewarding and successful as local volunteering,Ê said Simon Davey, national director of IT4Communities.

Among the requests for IT help currently listed on the IT4Communities website are:

A Brighton charity needs advice from a networking specialist

An Islington-based children's charity is looking for help from a database specialist with strategic business and project management experience

A London-based advocacy organisation is looking for volunteers to help develop policies for e-mail and internet use for a scheme to promote internet use among older people

An HIV charity needs help with scripting and reporting in FileMaker Pro database with a view to longer-term development of the database and, ideally, skills transfer to move towards self-reliance.

Davey said, "Computer Weekly readers are making a significant and important contribution to these charities and community groups. The commercial value of some of these volunteer projects is several thousand pounds - well beyond the wildest dreams of many small charities. A number of the groups have also used the projects to draw down more funding and support for their work. IT4Communities' volunteers make a big difference.

"However you want to volunteer your IT knowledge and skills, IT4Communities has the opportunities to match. They say you should never work with children or animals, but most of our volunteers thoroughly enjoy the experience."

IT4Communities is also working with the National Council of Voluntary Organisations, the National Association of Councils for Voluntary Service and London Advice Services Alliance as the ICT Consortium. The group is currently developing a business plan to support IT infrastructure in the voluntary and community sector. It will be publishing more information in the next month or so via its website.

For more information on how you can use your IT skills to help your local community, contact Simon Davey, national director of IT4Communities

simon@it4communities.org.uk

www.it4communities.org.uk

www.ictconsortium.org.uk

Download this free guide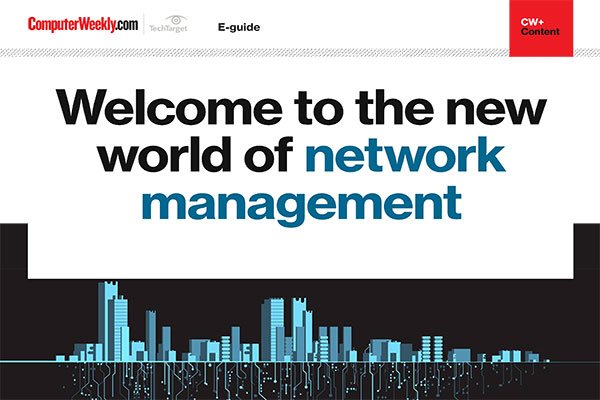 5 essential network management tips
Discover how the role of the network manager is undergoing radical change as the world of networking moves into the cloud with the transition towards software-defined, virtualised infrastructures and begins to incorporate elements of automation and machine learning.
By submitting your personal information, you agree that TechTarget and its partners may contact you regarding relevant content, products and special offers.
You also agree that your personal information may be transferred and processed in the United States, and that you have read and agree to the Terms of Use and the Privacy Policy.
Read more on IT project management