Disk and disk subsystems award finalists
Find out who the finalists are for disk and disk subsystems
3PARdata Inc. InServ E200 Storage Server
The E200 offers top-tier features and performance in a midsized storage product. There is support for tiered storage, thin provisioning and Fibre Channel/iSCSI technology.

Download this free guide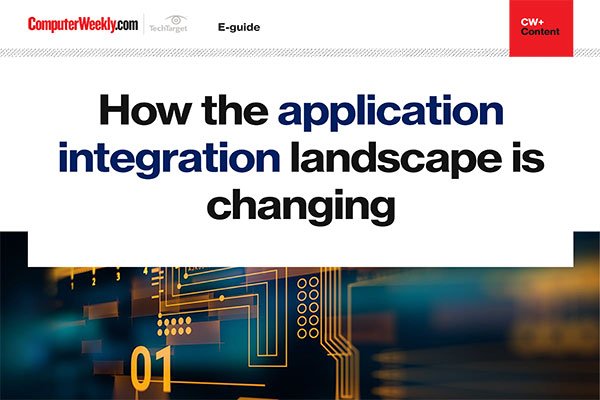 8 ways in which the application integration lanscape is evolving
We take a look at how technologies like Distributed Computing and the Common Object Model have been refined into web services, service-oriented architecture and composable applications and microservices.
By submitting your personal information, you agree that TechTarget and its partners may contact you regarding relevant content, products and special offers.
You also agree that your personal information may be transferred and processed in the United States, and that you have read and agree to the Terms of Use and the Privacy Policy.
Agami Systems Information Server model AIS6119
Agami's AIS6119 is an enterprise network attached storage (NAS) system with up to 19.2 terabytes of storage capacity. It is noted for fast data transfers to 1 gigabytes per second, and it works in mixed storage environments.
ATTO Technology Inc. ExpressSAS R380 SAS RAID adapters
ATTO's drive controller offers excellent SAS, SATA and SATA II drive connectivity with solid operating system support. It also supports dual-parity RAID-6 and RAID-6+0.
BlueArc Corp. Titan 2200 Storage System
This world-class enterprise platform handles storage pools up to 512 terabytes. It supports tiered storage and virtualization in a modular/scalable platform.
EMC Corp. Clariion CX3 UltraScale
The CX3 is a midsized storage product with solid overall performance. It includes replication, point-in-time copies and incremental volume updates.
Network Appliance Inc. StoreVault S500
The S500 has emerged as a NAS/DAS/SAN-capable storage platform for small and midsized businesses (SMB). This Windows-only platform can grow to 6 terabytes with SATA drives.
OnStor Inc. Pantera Series Clustered NAS
The Pantera Clustered network storage system (NAS) offers good value and good execution in an enterprise-class storage system with enormous capacity. It handles virtualization and supports SATA/SAS drives in the same enclosure.
Seagate Technology Cheetah 15K.5 300 GB enterprise hard drive
The Cheetah merges storage capacity and performance in an enterprise-class hard drive. This is an accomplishment worthy of note, and will effect drive arrays of all sizes.
Read more on Integration software and middleware