BI: From specialist capability to mass-market availability
Pringle & Company analyst advocates business-led business intelligence (BI). Three barriers must go: complexity, excessive cost, undue duration
Recent research suggests we have reached a tipping point in the business intelligence (BI) sector due to prominent growth in an area of that market referred to as business-led BI.
"But shouldn't all BI be business-led?" was the initial response. It was a point, once made, so self-evident that it's difficult to argue with. BI should absolutely be owned and operated by the people who actually get benefit from using it.
So why isn't this the way all BI projects and deployments have been run since it first became widely available?
The answer lies with three barriers to BI adoption and use which have stood in the way of average, non-expert users becoming the driving force behind BI deployments.
That is changing, and heralds the beginning of a mass market for BI.
Barriers to adoption
Three long-standing issues have created barriers to business users taking ownership of BI:
Accessibility – the data, application and analytical complexity which has made BI the realm of specialists;
Cost – acquisition, deployment and ongoing maintenance;
Speed – lengthy deployment projects and time to results.
Accessibility is the biggest block to BI being led by the business. This complexity is focused on three areas:
Information management – the sourcing and management of data for analysis, including data quality and governance work;
Application complexity – BI applications have often been aimed at use by expert or power users;
Analytical complexity – the techniques used to analyse data can be complex and require specialist knowledge.
A changing environment
There is good news for business users seeking greater analysis capability. The BI market has started down the path of a transformation which will benefit the average, non-expert user. IT is currently experiencing three major changes or "super trends". Each of these is fostering an environment that places greater emphasis on the technology user.
For more on business-led data management, business intelligence
The role of IT in business-led data governance
Business transformation depends on getting the foundation of BI right
In the trenches: benefits and pitfalls of deploying a BI system
First is a growing awareness and appreciation of data value. Second, an evolving technology landscape which is not just about faster and cheaper, but also a user-centric approach to software. Finally, the consumerisation of IT, which is breaking down the barriers between professional and personal technology use. Match these trends to the tide of demand frustrated by the barriers to adoption and the result is the emergence of business-led BI.
Business-led BI in three words
Business-led BI can be summed up in three words – cheaper, faster, easier – and its potential is enormous. Our estimates of total BI market size for 2013 suggest a spend (both software and supporting services) of $91.6bn. My research puts business-led BI at just over 4% of this market and growing at twice the rate.
It seems that business-led BI is building a strong market position for itself, but what sets it apart from traditional BI? The attributes of business-led BI are a very direct reflection of the frustrations caused by the barriers to adoption:
Low cost – a defining feature, it should be easy to acquire the tool and its basic functionality for minimal initial cost;
Self-serve – users should require limited IT support and training to use it;
Visual – visual appeal is important on two fronts: business-led BI should be visually appealing both in terms of the user interface (clean, easy to understand) and results output where visual represents the natural way to consume information;
Universality – or 'one size fits all' means the tool needs to meet the requirements of both expert and non-expert users;
Accessibility – any device and any location are must-haves to suit an expanded user group.
Business-led BI can be summed up in three words – cheaper, faster, easier – and its potential is enormous

Tom Pringle, Pringle & Company
The effect of this new approach to BI is to open up a wealth of new user groups long-denied access to analytical functionality. It puts business users on the front line of everyday decision-making in control of their data and gives them the tools to make those decisions better informed. However, there are – of course – risks that can undermine these benefits.
You will still need experts
Expanding numbers and types of BI users mean there is a long journey ahead in growing the level of data literacy. As BI tools continue to get easier to use, it's a process that will continue over the coming years. This, however, leaves a gap between where we are today and where we'd like to be in future.
Without careful management access, these tools can represent a significant risk. This risk is in two key areas: non-experts conducting inappropriate analysis and acting on the results, potentially leading to poor decisions; and limited awareness of existing investments made in data and BI around governance, quality and security.
In both cases, organisations adopting business-led BI will experience serious tension between IT (and other existing BI stakeholders, such as finance) and new users. Here we rediscover the importance of specialist BI resources and IT who, rather than standing in the way of BI's spread to more users, need to work together to create a framework of policies, processes and controls which enable new users to work with their data but in an environment that manages the risk of them doing so.
Change for the better
Most people agree that BI should be business-led and a combination of the right IT environment and frustration with traditional BI approaches is creating the tools to make this a reality. There will be a period of adjustment as we change views about BI, which carries risks and challenges; however, the ability to help business users make better decisions with cheaper, faster and easier to use BI tools are compelling reasons to embrace this change.
---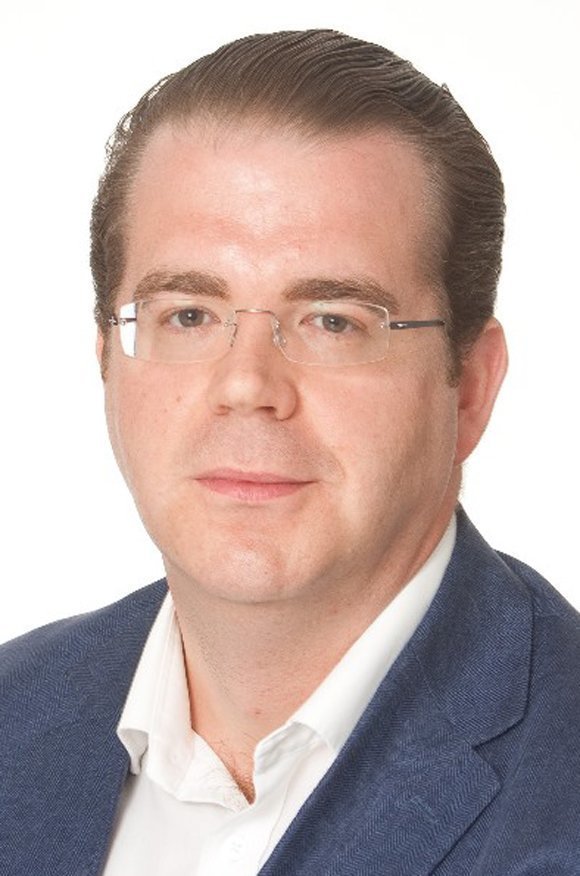 Tom Pringle (pictured) is the principal analyst at Pringle & Company, a market analysis house focused on business intelligence software and services markets. Prior to founding Pringle & Company, he worked at the Boston Consulting Group as its European IT practice manager.