UK directory for server, platform users: Windows, Unix, Linux user groups
This server and platform user group directory includes contact details and future meetings for a selection of groups located in the UK. Linux, UNIX, Windows user groups and more.
It's safe to say that server user groups bring together IT professionals who work with various types of servers. Although server users may be using a variety of form factors, such as tower servers, rack servers and blade servers, server user groups are generally organised around the platform running on the machine. That can be operating system specific, such as Windows Server; database-focused on SQLServer or Oracle RAC, for example, or service specific, such as the Amazon Web Services group.

Download this free guide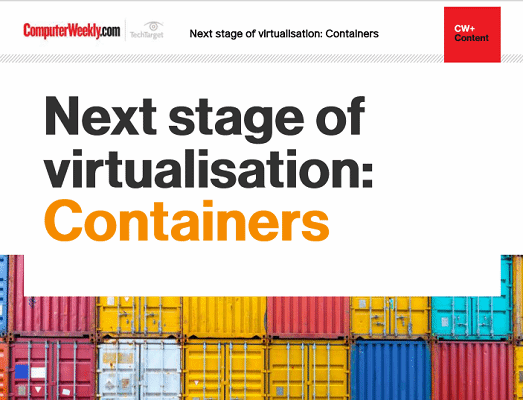 Next stage of virtualisation: Containers
Who doesn't love building blocks? Following the burst of cloud computing, containers are becoming a necessity for all organisational transformation and development. Follow us as we go through the technologies that complement and enhance their use, and outline a first-hand insight into the impact.
By submitting your personal information, you agree that TechTarget and its partners may contact you regarding relevant content, products and special offers.
You also agree that your personal information may be transferred and processed in the United States, and that you have read and agree to the Terms of Use and the Privacy Policy.
Server and platform users can find online and physical events for learning, networking and troubleshooting server issues. Server users may also share questions and answers via some online discussion boards. Topics for discussion include specific server products, server migrations and upgrades, cloud services and more.
Check out our list of groups for server and platform users and get in touch if you would like us to add yours to this directory.
Amazon Web Services (AWS) user group (Visit the user group website)
The UK AWS user group brings together IT professionals interested in Amazon's cloud-based infrastructure platform. The group maintains a Google group for online discussion, and schedules meet-ups throughout the year. Members also attend other events, like Amazon developer/architect days. Membership is free.
Contact: UK AWS Google Group (Visit the group page)

Upcoming events
None scheduled.
Edinburgh Linux user group (Visit the user group website)
The Edinburgh Linux user group meets once a month and was formed to debate Linux-related issues, run demonstrations, offer tutorials and classes and run Linux install days. Meetings are held on the first Thursday of every month at 19:30. Members stay in touch through a mailing list. Membership is free and donations of money, equipment and time are welcome.
Contact: Group administrator
Upcoming events
3 February 2011, 19:30
Edinburgh Training and Conference Venue, St. Mary's Street, EH1
Marco Donnarumma of PureData will present at this meeting.
UNIX user group(Visit the user group website)
This user group is a SIG of the Oracle user group, with the purpose of sharing knowledge around Oracle database and UNIX/Linux system administration. It is designed for those working with Oracle Database Server running on UNIX or Linux. The Unix user group hosts three full-day meetings per year (in London, the Southeast and Midlands) with presentations on user experiences and new or unfamiliar technology. The Oracle user group is sponsored by various organisations, and charges membership fees ranging from £155 to £2,900.
Contact: Aimee Kimerling
Upcoming events
UNIX SIG meeting
21 January 2011, 9:30-16:20
Royal Institute of British Architects, London
This meeting will cover topics such as how to reduce Oracle infrastructure costs, performance tuning of third-party apps, warehousing and search issues.
UNIX SIG meeting
25 May 2010, 9:30-16:20
Blythe Valley Park, West Midlands
This meeting will include information on using OTL to secure data, Oracle performance alternatives and business rules constraints. There will also be time for networking and presentations from Oracle reps.
UNIX SIG meeting
8 September 2010, 9:30-16:30
Oracle, Thames Valley Park, Reading
This event will cover topics including Linux on Intel, best practices on securing Oracle, IBM POWER7, and database and support information.
UNIX and Open Systems user group (Visit the user group website)
The Unix and Open Systems user group offers a quarterly newsletter, regular briefings, training and conferences to advance its mission of education and understanding around open IT standards. Members come from IT, commercial and research/academic sectors. Smaller working groups include those for schools, regional groups, publicity, events and newsletter creation, and SIGS include those on Apple and government. This Unix user group offers member discounts on conferences, free evening meetings, book discounts and technical tutorials. The UKUUG is an independent non-profit group supported by membership dues. For students and retirees membership fees start at £20 per year and go up to £170 for institutions.
Contact: office@ukuug.org
Upcoming events
Intermediate Perl training
15-16 February 2011, 9:30-17:00
Royal National Hotel, London
This class will offer deeper knowledge of Perl for those who have only dabbled in Perl. Topics will include reusable code, templates, object orientation, sorting, testing and databases. Non-member cost £500; member discount rate £385 (including VAT).
Advanced Perl Techniques
17-18 February 2011, 9:30-17:00
Royal National Hotel, London
This course is for experienced Perl users and will explore the latest and most powerful Perl programming techniques. The class will discuss advanced testing, handling exceptions, profiling and benchmarking and web development with Plack, as well as any new techniques that arise.
Large Installation Systems Administration (LISA) Conference
22-24 March 2011
Albion Place, Leeds
This conference brings together system and network administrators for technical talks as well as opportunities for networking, learning and debates. Topics will likely include an Openstack tutorial and sessions on DNSSEC, digital forensics and automating workflows with BOSS.
Windows Server user group (Visit the user group website)
This Windows server user group is a community project, with leaders blogging the latest news and events on the site. The site also includes links to reference materials and forums. Past events have included speakers on Windows crash dump analysis, BranchCache, Windows server migrations and social events. Membership is free.
Contact: Mark Parris, 01372 740373
Upcoming events
None scheduled.
Christine Cignoli is a Boston-based technology writer/editor and a contributor to SearchVirtualDataCentre.co.UK.
More on UK User Groups:
UK IT user groups directory | UK Storage User Groups