In the wake of a number of very high profile public sector project failures, the government recently announced that it is investing £6.2 million in a new civil servant project management academy. 
The Major Project Leadership Academy (MLPA), launched in partnership with Oxford University's Said Business School, will open in October 2012 and aims to double major project success rates.  Its newly trained senior project managers and senior responsible officers are expected to take charge of major government projects thought to be worth an estimated £408bn.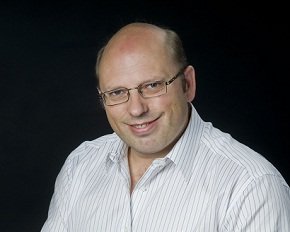 The new academy is generally viewed positively by the industry and I have no doubt that it will equip civil servants to understand the methods, processes and procedures of running projects and programmes. 
Of course it is important to make sure that you have the technical skills such as PRINCE 2 and MSP industry best practice under your belt, but for me these should be regarded as tool kits, or 'hygiene factors' as some have termed them.  However, what concerns me about the academy is whether it will actually help candidates develop the 'above the line' competence to become successful project and programme managers or directors. 
Experience shows it is the ability to drive, lead from the front, and communicate effectively that really makes the difference when it comes to successful programme delivery. And crucially, it will be those that are adept in managing multiple and very complex stakeholder relationships that will succeed.
Many individuals simply don't know how to handle relationships with other people in a complex programme environment. When it's necessary to engage with difficult and very assertive stakeholders they are often unable to manage the interaction, especially if they are coming up against a strong minded person who wants to do something in a particular way.  This is a likely scenario in the highly charged political atmosphere that typifies large-scale government programmes, where long timescales and frequently changing requirements are commonplace.
I have often found that project or programme managers who are not professionally assertive are liable to 'bend with the wind', becoming reactive in the face of strong-willed stakeholders who may not be aligned with the programme in the right way. 
The net result is that the programme gets driven off course and the manager ends up in the firing line.  It's important to develop a person's managerial courage, along with the ability to articulate their concerns and vision, so they are equipped to deal with these situations. 
This will better enable them to align all stakeholders with a particular course of action.  In these situations having a good 'situational radar' or  'problem solving antennae' really helps - the ability to see what's coming, recognise problems very quickly and then take decisive action are all hallmarks of strong and effective leadership. 
With this in mind, if we consider two high profile examples of failed government programmes - the £12.4 billion National Programme for IT (NPfiT) which was designed to reform how the NHS in England uses information to improve services and patient care, and Firecontrol, a £469 million project to replace the control room functions of 46 local Fire and Rescue Services in England with a network of nine purpose built regional control centres using a national computer system. 
Much has been written about the failure of NPfIT, yet arguably Firecontrol was an even worse case of project management failure. Indeed, according to the House of Commons Public Accounts Committee (PAC), it was "one of the worst cases of project failure that the committee has seen in many years."
 Launched in 2004, the project suffered a series of delays and difficulties before it was terminated in December 2010.  None of the original objectives were achieved and a minimum of £469 million was wasted.
Whilst there are undoubtedly many reasons why these programmes failed, it's highly likely that somewhere in the mix was a fundamental shortfall in programme management capability.
Unfortunately, such IT project disasters happen more often that people think.  Indeed, figures quoted at a recent Association of Project Managers (APM) Conference suggested that only 25 percent of projects achieve the business outcomes stated at the outset.
A further study by the Oxford Business School found that one in six IT projects end up "out of control" and characterised a high number of business and government technology projects as "ticking time bombs". The conclusion was that IT projects have routinely cost investors and taxpayers billions of dollars, pounds and euros in excess spending and destroyed benefits.
So, while the new Government MPLA academy is being introduced to alleviate such failures, my belief is that success can only come about by ensuring that its education and training programmes focus on human complexities in combination with the more typical technical and process competencies.  Getting this right will deliver a new generation of managers who possess:
Effective project and programme management disciplines;
Solid commercial awareness so that the end goal of the business is always front of mind;
Great leadership skills to enlist the help and support of others in achieving the programme objectives, and;
Strong interpersonal and communication skills to engage and manage stakeholders effectively.
The new MPLA programme will be mandated across all government departments with the aim to create a core body of 250-350 highly trained professionals over the next five years.  350 people over five years, however, is not a huge number - to truly strengthen expertise within the civil service it will be vital that this number is increased. 
In my view, people make projects work and at the very least I certainly hope that individuals are selected for the academy on the basis of their innate project and programme capability and that they graduate with a much more rounded understanding of what generates project and programme success in the widest business context.  I for one will watch with interest how the programme unfolds.
Charlie Mayes is managing director of DAV Management
This was first published in July 2012