The era of Bring Your Own Device (BYOD) is here. Employees now expect to be connected 24/7 to allow greater flexibility and productivity, and companies now need to judge how they can best implement such schemes.
But whilst these aspects may make the headlines in the CIO's recommendations to the board, it is how all these processes blend together that should make the genuine headlines within IT department and businesses as a whole.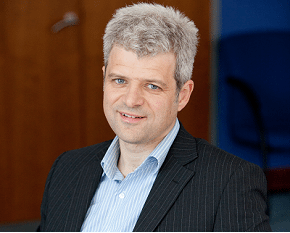 Whilst there is ample evidence to suggest that BYOD is becoming standard for many enterprises, (recent research from Gartner suggests that by 2017, half of employers may impose a mandatory BYOD policy, requiring staff to bring their own laptop, tablet and smartphone to work) many IT departments and administrators are still left with significant fear and uncertainty about how to effectively manage it.
Small businesses
This is especially pertinent in small businesses, which are statistically more likely to have a BYOD policy, and where the possibility of losing data or having workflow disrupted by cloud outage can be much more damaging in terms of the percentage loss to ROI represented by such problems.
In-depth resources on BYOD
The concerns of smaller companies are exacerbated by the fact that BYOD is rapidly evolving into its next phase: having spread throughout the business world, bringing the new challenges of next-generation portable devices, it now represents the challenges bought by different infrastructure and software options such as cloud servers and storage options.
Understanding the risks and benefits
Moving into the cloud is no longer an optional extra for businesses the way it was a few years ago. It is now the norm, as there can be no doubt that cloud-based Mobile Device Management (MDM) services are now the best course of action for most, if not all companies.
But an important part of building a successful BYOD program is to understand both the risks and benefits it can bring to your company. For instance, unauthorised downloads on personal devices, and the resulting slower network performance, can significantly compromise an organisation's existing security infrastructure and thus compliance with industry regulations. Having an awareness of the potential risk associated with cloud will prepare the organisation to deal with them accordingly should they ever arise.
How will BYOD affect you ?
Enough of the scaremongering though. BYOD is ultimately good for organisations because it gives users flexibility and ultimately improves employee responsiveness. The key is spending time upfront to evaluate how BYOD will affect you, because it will differ across every organisation.
Once you weigh the pros and cons of BYOD, then you can actually begin implementing a program that best fits your business needs. Implementation doesn't have to be a white-knuckle experience – it just needs to be handled thoughtfully.
Fundamental questions to ask 
This requires asking the fundamental questions in order to repudiate typical fears, uncertainties and doubts, including "How will I keep data secure?", "Who is accountable for the device?" and "How do I protect bandwidth?" If you can't answer these questions honestly, BYOD probably won't be right for your organisation. Still, your employees will need to know that you've thoroughly vetted all of BYOD's implications before they are told "no".
Other times, it's difficult to match BYOD's risks against its benefits – in these cases; seasoned technology experts will be able to assess your unique needs and structure to determine potential solutions and workarounds.
So, while BYOD brings undoubted positives in terms of connectivity, flexibility and productivity, companies must ensure that their systems are working together in order to operate effectively.  A key part of the CIO's strategy therefore needs to be focused not just on the big picture, but all the tiny aspects that blend together to help make the whole process work.
---
Kevin Beadon is line of business head for Workspace and Mobility at GlassHouse
Email Alerts
Register now to receive ComputerWeekly.com IT-related news, guides and more, delivered to your inbox.
By submitting your personal information, you agree to receive emails regarding relevant products and special offers from TechTarget and its partners. You also agree that your personal information may be transferred and processed in the United States, and that you have read and agree to the
Terms of Use
and the
Privacy Policy
.
This was first published in September 2013