It feels like someone has fired a starting gun for the merger and acquisition (M&A) market. After months of relatively low activity, September saw proposed multibillion-pound deals between major companies such as Kraft and Cadbury as well as T-Mobile and Orange in the UK, writes John Poulter, senior vice-president EMEA at Informatica.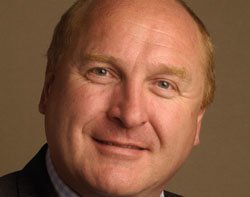 These aren't motivated by financial woes, but by a desire to create a competitive and compelling market proposition. Of course efficiencies will be realised - Orange and T-Mobile hope that the integration will generate synergies with a net value of around £3.5bn, which is of course attractive. But a word to the wise - according to the Boston Consulting Group more than 50% of M&A deals fail to deliver their expected value.
Overall, most deals are tasked to start generating tangible value within twelve to eighteen months. Meeting such aggressive timescales is a tall order requiring detailed and comprehensive risk management and mitigation. Technology is a critical success factor in making a merger work with the IT department having to reconcile the multiple systems that each company brings to the table. In the heat of the moment, one element that often gets forgotten is data. Terabytes of data. Hundreds and thousands of data sources. Data in arcane, difficult-to-access formats. Data in spreadsheets. Dirty data. Data that can't be found. Data that no one really understands or can explain. Data that runs a business.
We live in a world where information is the currency of businesses - at any level - yet often it's not even given a cursory thought or considered central to M&A success. At the heart of the issue is the fact that assumptions are often made about data, that turn out to be false. For example, highly accurate data is needed when in actual fact it is poor quality and missing vital information. Alternatively data will be in specific formats, when in fact it is unknown or multiple types.
If you're Orange or T-Mobile, for example, this poses a serious threat to the viability and success of your merger. After all, retaining customers is your revenue source and missing valuable data means that you aren't in a position to spot account development opportunities or trends to make your customer outreach more tailored. A lack of accurate data leaves serious holes in your ability to process customer queries or complaints.
From an operational standpoint, there are also ramifications. By sidelining data companies risk losing customers, violating reporting requirements or finding themselves unable to meet regulatory demands. M&A is often considered a saviour for businesses. However, not understanding the requirements of integrating multiple businesses and their data can swiftly damn these mergers to failure.
The business world is littered with M&A sob stories; the last thing anyone wants is to join the club. In order to live up to the promises made when the merger was announced, the new organisation needs to hit the ground running. Customers are extremely unforgiving and any grace period is small. The M&A market may be showing tentative signs of recovery, but without proper IT and data planning for the merged entity, companies will not deliver on their touted benefits.
Email Alerts
Register now to receive ComputerWeekly.com IT-related news, guides and more, delivered to your inbox.
By submitting your personal information, you agree to receive emails regarding relevant products and special offers from TechTarget and its partners. You also agree that your personal information may be transferred and processed in the United States, and that you have read and agree to the
Terms of Use
and the
Privacy Policy
.
This was first published in October 2009