Managing the future of complex business and IT landscapes
IT management and governance must cope with complexity, improve outcomes, and automate processes - but today's IT delivery model is failing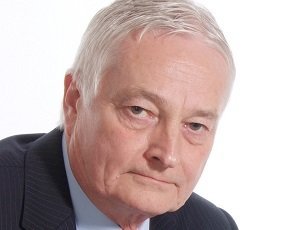 The business and IT landscape is becoming increasingly complex. IT management and governance must cope with this complexity, improve outcomes and facilitate the longer term prospect of a more automated process. But it is neither desirable nor feasible to base this solely on today's IT delivery model, writes David Miller.

Download this free guide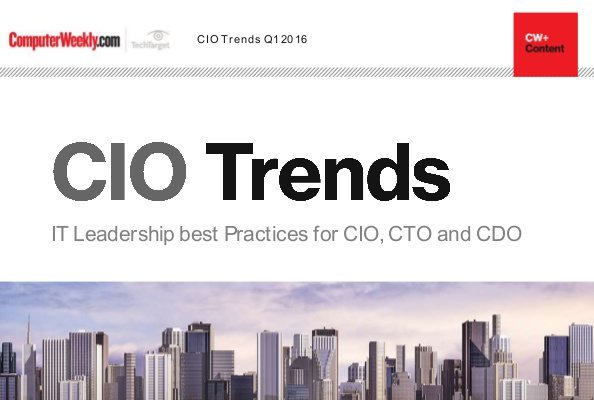 Your exclusive guide to CIO trends
A collection of our most popular articles for IT leaders from the first few months of 2016, including: - Corporate giants recruit digitally-minded outsiders to drive transformation - Analytics platforms to drive strategy in 2016 - Next generation: The changing role of IT leaders.
By submitting your email address, you agree to receive emails regarding relevant topic offers from TechTarget and its partners. You can withdraw your consent at any time. Contact TechTarget at 275 Grove Street, Newton, MA.
You also agree that your personal information may be transferred and processed in the United States, and that you have read and agree to the Terms of Use and the Privacy Policy.

The way IT is managed can be very wasteful. It is generally accepted that the average success rate associated with current IT delivery models is about 35%. Assuming this is correct, as much as $2.5tn would have been at risk globally last year.
The project manager is usually blamed for failure but recent research shows more clearly why IT decision-making is difficult: IT management often appears weak, governance is problematic and failure should be expected. Automating such a process is undesirable.
Professional IT teams are well aware of the difficulties – if not the reasons for failure – and exercise caution in their delivery, insisting on compliance with industry best practice as defined by the many IT methods and standards. This current IT delivery model has now come to define the functional and the commercial relationship between businesses and IT services providers, although the extent to which a method is deployed or accreditation and certification maintained varies.
But processes are weighted heavily towards the needs of the IT provider and capability is assessed according to the maturity of these processes. IT governance has been described as a process imposed on business by the IT department.
Agile development was born out of a rejection of process but not a rejection of the current IT delivery model. Agile is now a mature process in its own right with its own language and driven by a backlog – it is perhaps a consequence of the current IT delivery model rather than a means of creating an agile business.
The many methods and processes associated with the current IT delivery model are the domain of the artisan and automation is not feasible.
Emerging and future technologies
The emergence of a new IT delivery model is inevitable and necessary

David Miller
While there has perhaps been a presumption in the IT industry that the current IT delivery model would eventually come good, this is now looking less likely - it appears even less suited to emerging technologies. These encourage collaboration; reduce the requirement for capital bringing opportunity within most managers' budgets; raise an expectation for a fast if not immediate response; and create a demand for multi-channel access to information throughout the extended enterprise.
The net effect is greater complexity and many more stakeholders. These can include people on both the demand and supply side of IT services, some of whom are external to the business and able to make their own IT purchasing decisions.
As these technologies are deployed, IT becomes more pervasive and failures touch the personal and professional lives of more people. Getting investments under control and directed at their needs remains important to businesses but the current IT delivery model appears to be less relevant in the context of these emerging technologies.
The relevance diminishes further in a truly self-adaptive or self-managing world of autonomic computing and cognitive informatics, where it may not be possible to specify or test the requirement except at run time.
There will be more possible causes of failure than in the past, a need for greater immediacy and success rates must be very much greater than they have been over the last 50 years
Future IT management and IT governance will have to cope with both new and legacy technologies and the increasingly complex business and IT landscape will not be confined to large enterprises.
There will be more possible causes of failure than in the past, a need for greater immediacy and success rates must be very much greater than they have been over the last 50 years.
A new IT delivery model
The emergence of a new IT delivery model is inevitable and necessary. It must be based on new information about the true relationship between businesses and IT service providers. Although this provides a logically and provably correct frame of reference, it is clear that it does not always reflect management behaviour.
By using the knowledge in such a delivery model, it should be possible to provide a firm foundation for the assessment, alignment, management and governance of IT. It must also be suited to managing scale and complexity, fix a number of incorrect management assumptions embedded in the current IT delivery model and, being technology-agnostic, it must remain valid in the context of all of the future scenarios that have been considered.
Such a delivery model would be game-changing because it possesses heuristic, deterministic, predictive and control characteristics, making automation a future possibility.
From a business perspective, this new IT delivery model makes even more sense by facilitating a more meaningful commercial relationship between businesses and technology companies. IT management systems based on this philosophy could, in the short term, improve outcomes from existing IT methods but, in the longer term, they can become a dynamic and integral part of business management.
The business leadership team will want to use such systems to monitor services and direct resources; technology services companies will use them to improve their service quality; audit firms may see them as an opportunity to add more value, or a new intermediary may emerge that uses the systems to integrate technology services to maximise the business impact of IT. Such a management system could even be built into standard operating systems.
The nature of enterprise-wide IT management and IT governance must soon become a lot more business-focused and businesses become more agile. The first IT management systems based on this new thinking are likely to appear in a year.
---
David Miller (pictured) has a PhD for his contributions to IT management practice; he is the author of Business-Focused IT and Service Excellence and the managing director of ITDynamics, a specialist IT management and IT governance firm.