There were plenty of nodding heads within KPMG's IT Advisory team following a new report by Policy Exchange entitled Big Data Opportunity.
The report recognises that the information underpinning public services is an essential asset in the battle for better efficiency.  Without question, more robust information and, more importantly, the insight, analysis and answers, are key to deciding the best use of diminishing resources across the public sector.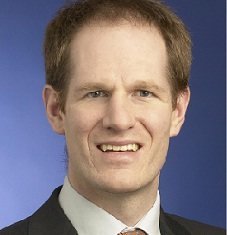 In other countries, small teams like the one recommended by the Policy Exchange look at new policies and examine how existing data sets can be reused and improved stopping the creation of new, unnecessary, data.  Yet, in the UK, there appears to be a penchant across the public sector for commissioning new data sets with every new initiative. 
As the report points out, the volume of available data is almost overwhelming. However, technology now allows 'Big Data' sets to be broken down and the most valuable and specific information captured.  Not only is technology vital in getting to grips with what already exists, it also provides significant cost savings in reducing the need to gather new data and generate value from that which is already held. 
However, the worst approach would be to think we can buy an IT solution, relying on it as some form of information 'silver bullet'.  It's not that simple!  Our experience is that people and capabilities are the key to unlocking the value of data.
For the public sector, the benefits derived from information are directly related to the quality of public service delivered rather than profit.  However, what is critical is the capability to generate insight and value from data held within the organisation. 
So it's good to see that digital has now become the default position for the public sector. As a result, an influential cadre of people at senior level are beginning to be appointed within departments to advise about citizen behaviour, raise the profile of data and information management and how to take value from their data.  It's a good start, but we need to demonstrate progress in specific areas of public sector services,
This is going to require some persuasion and, in our view, there are two clear policy areas where an information-led approach could drive better delivery and outcomes:  benefits and health.
Why?  To use an example popular in the press right now, benefit fraud takes money out of taxpayers' pockets. Yet by using existing data from a range of agencies to understand people, the signals of behaviour and social circumstance that increase fraud is an almost perfect demonstration of how intelligent data analysis can identify a problem. 
In the NHS, redesigning care pathways could be improved by using data effectively.  For example, neck-of-femur fractures in the elderly have massive implications on long-term health and care costs.  Examining existing data from within clinical and social services departments, not to mention the Met Office, would demonstrate the potential impact quality information could have on adjusting or re-designing care plans and provision.
Whether the next Census is justifiable is questionable, what is unquestionable is that we need a generation of public sector business leaders who see that driving better decisions and value from our data is equally as important as 'cyber' and the mere protection of these assets.
Iain Gravestock is a Partner, KPMG IT Advisory. 
Email Alerts
Register now to receive ComputerWeekly.com IT-related news, guides and more, delivered to your inbox.
By submitting you agree to receive email from TechTarget and its partners. If you reside outside of the United States, you consent to having your personal data transferred to and processed in the United States.
Privacy
This was first published in July 2012