As we come out of the recession, many companies are now busily engaged in revising their IT career structures. Some are driven by mergers: they need a single structure into which they can map two or more IT populations. Others want to enhance their career framework by referencing it to skill definitions such as SFIA (the Skills Framework for the Information Age). Occasionally, company broadbanding policies mean that IT, like everyone else, has to de-layer its careers. Or IT functions may simply want a career structure that outlines career options and paths more clearly, as this should improve employee morale.
One of the most interesting statistics from observing this area is that IT functions revise their career structures on average every four years or so. In other words, over a 20-year period one might see five different career structures come and go: intuitively, that seems a few too many! There are lessons here for those who are now setting out to redevelop their career frameworks. It is worth asking, as you proceed, why the new IT career structure (of which you are hopefully very proud!) might be binned in just a few years time.
The biggest single reason why career structures need to be replaced is that they have been developed without adequate involvement from those at the top of IT. Career structures are not HR toys flung into the IT pram to keep the workers happy. They are levers for organisational and individual change. They are simply too important to leave entirely to small groups of IT and HR staff and managers, spelling out as they do what the company needs of its IT people.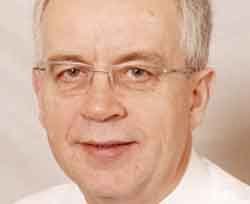 ---
Click here to download Diaz Research's guide to planning career structures and job roles in the IT department. This special 20-page report is available for exclusively for Computer Weekly readers. (Requires registration.)
---
A real-life example illustrates this. One career structure whose design was delegated to a working group produced a multiple-path structure to cover application developers. "This is progress!" the team thought, because they could now offer staff career options, each with tailored learning plans. "And staff will love it!"
Fortunately, an applications director got wind of this and stopped the proposal in its tracks. What the company needed (he said, and his senior colleagues agreed) was more rounded developers: one single career path must cover all development staff. This decision was not popular. But the new career path encouraged the skill-set that the company actually needed - which is not the same as what staff might like!
This is just one example of how a consistent, top level, vision of the kinds of people and skill combinations that your IT function needs for the future should drive career structure design. Once a framework that reflects long-term needs has been constructed, your existing employees may not – indeed, should not – all fit comfortably within it. Discomfort is a selling point: not a deficiency, especially if you can follow up with learning and development tools that help those who don't quite meet the new requirements.
Senior IT people do not, of course, need to be involved in all the detail but they must influence matters such as the level of specialisation, the degree of layering versus broadbanding that is most useful, and the competencies that are required in key roles.
Iain Smith is director of Diaz Research.
Click here to download Diaz Research's guide to planning career structures on job roles in the IT department.
---
Diaz Research is an independent research company specialising in advising businesses on IT employee issues. It focuses on advising businesses with 1,000+ IT people and runs the IT HR Executive Update Programme, giving members a chance to meet and learn from and with each other.
Email Alerts
Register now to receive ComputerWeekly.com IT-related news, guides and more, delivered to your inbox.
By submitting your personal information, you agree to receive emails regarding relevant products and special offers from TechTarget and its partners. You also agree that your personal information may be transferred and processed in the United States, and that you have read and agree to the
Terms of Use
and the
Privacy Policy
.
This was first published in November 2010