This Content Component encountered an error
This Content Component encountered an error
This Content Component encountered an error
In the Gartner Executive Programs 2008 CIO survey, the average CIO's expectation was that their IT budget would be rising by just more than 3% in 2008, writes Dave Aron, vice-president and research director in Gartner Executive Programs.

Download this free guide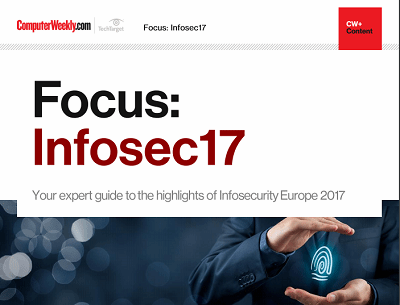 From forensic cyber to encryption: InfoSec17
Security technologist Bruce Schneier's insights and warnings around the regulation of IoT security and forensic cyber psychologist Mary Aiken's comments around the tensions between encryption and state security were the top highlights of the keynote presentations at Infosecurity Europe 2017 in London.
By submitting your personal information, you agree that TechTarget and its partners may contact you regarding relevant content, products and special offers.
You also agree that your personal information may be transferred and processed in the United States, and that you have read and agree to the Terms of Use and the Privacy Policy.
The average is 2.5% for UK CIOs. However, for some CIOs the picture will be very different, with their CFO knocking on their door, coming to discuss radical cutbacks.
If you think this might be your situation, you must meet be ready to provide the CEO and CFO with a strategy for coping with budget cuts. The recipe for success is threefold:
1. Be clear what your IT costs are, and how they compare to others in your industry and geography. Where you exceed industry averages, investigate the reason - it may be inefficiency, or it may be that you are using IT to drive greater business value and differentiation.
2. Have a prioritized list of IT cost reduction opportunities, across both the project budget and utility areas of IT. Have a recession budget ready, which bakes these changes in to the IT cost base.
3. Have a clear position on opportunities to invest in value-added IT initiatives, to support enterprise-wide cost-cutting, and also enterprise growth initiatives.
Although 2008 will represent a tough time for some, it will also be an opportunity for the best CIOs to shine, finding ways to cut utility costs, but also to invest in differentiated capabilities that will drive enterprise growth and success. While many western economies are slowing down, many emerging markets are growing fast, and even in the slower economies successful companies will continue to grow, partly through mergers and acquisitions.
The CIO survey also revealed that tenure was increasing, with the average CIO now in place for over 4 years - 3.5 years in the UK. This gives CIOs the opportunity to see major initiatives through to the end, build credibility and expand their role and responsibilities. More than half of all CIOs are taking on non-IT responsibilities, to add more value and get more engaged with their business leadership. The most common non-IT duty was business process improvement, with almost a third of CIOs taking on responsibilities in this area.
Meanwhile, CIOs continue to be concerned about talent management in the IT organisation. This was a top priority for one third of CIOs, but one which CIOs had relatively low confidence in delivering on. CIOs are concerned about building business and behavioural skills, strengthening roles such as relationship management and business process improvement, and managing a multi-generational IT workforce.
With all these internally-focused leadership challenges, CIOs are not proactively prioritising environmental concerns and green IT - that came way down the list of their priorities for 2008. CIOs must at least be clear on their position here, and be ready to engage the CEO and board, if the green issue rises up their agenda.
In short, 2008 is not a year for the faint-hearted CIO - the circumstances will clearly differentiate between CIOs focused mainly on running the IT operations and the proactive, strategy-focused CIO.
This Content Component encountered an error