Barack Obama's technology presidency
The problem with being heralded as America's next great hope is that everyone wants a piece of you. When Barack Obama officially takes office this week, he will face a swarm of different recommendation papers from lobby groups and think tanks, all telling him how they think policies in the technology sector should play out. But can he deliver?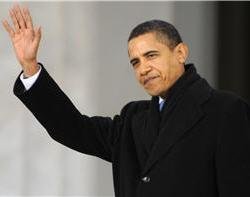 The problem with being heralded as America's next great hope is that everyone wants a piece of you. When Barack Obama officially takes office this week, he will face a swarm of different recommendation papers from lobby groups and think tanks, all telling him how they think policies in the technology sector should play out. But can he deliver?

Download this free guide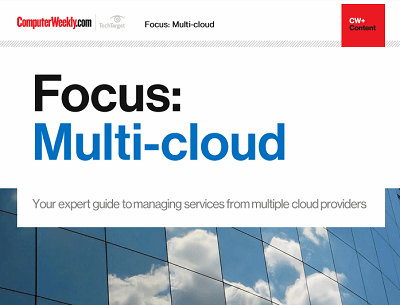 Mixing and matching your cloud options
Many IT leaders are increasingly coming round to the idea that sourcing services from one or more providers might be the best way to go. From a cost and resiliency perspective, some workloads might work better in one cloud over another. Or a certain provider might boast some functionality that suits a particular process the enterprise is looking to implement, but falls short in other areas, prompting the company to adopt a mix-and-match procurement strategy. Join us as Computer Weekly takes a closer look at the multi-cloud approach and what providers are doing to capitalise on the trend.
By submitting your personal information, you agree that TechTarget and its partners may contact you regarding relevant content, products and special offers.
You also agree that your personal information may be transferred and processed in the United States, and that you have read and agree to the Terms of Use and the Privacy Policy.
Noone can say that Obama has not led by example. He is fighting to keep his Blackberry, drove his campaign using social media, and he has delivered a weekly Youtube address since being elected.
Bush's use of computers seemed to be largely symbolic, and he does not seem to have said anything meaningful about the role of technology since he campaigned against Kerry. On the face of it, the incoming president seems to be a technology-savvy leader.
But companies and NGOs are placing heavy demands on an administration that is inheriting two wars, an economic disaster, and a ballooning national debt.
In December, the Center for Strategic and International Studies (CSIS), a DC think tank, issued a report called Securing Cyberspace for the 44th Presidency, which suggested that US cyber-security is hopelessly fragmented and needs to be centralised, ideally with a cyber-czar, wrestling control of the cybersecurity effort away from the Department of Homeland Security and the Joint Inter-Agency Cyber Task Force.
The Future of Privacy Forum wants Obama to revitalise the consumer privacy effort, while the National Electrical Manufacturers Association (NEMA), which represents electronics and medical imaging equipment manufacturers, wants him to solve just about everything, including oil drilling on the continental shelf, the creation of a smart electrical grid, intellectual property reform and the energy crisis. No pressure there, then.
"Our grid grew up with the utility generating, transmitting, and distributing the electricity to a defined area. And as we deregulated and re-regulated to a degree, utilities were spun off, and there were separate generators, transmission and distribution companies, but they are not interconnected very well," says Kyle Pitsor, director of government relations for NEMA, on the smart grid issue. "We need transmission across America, and we need to connect renewables to the grid."
Ah, yes, renewable energy technology groups. They are also lobbying for everything from extensions to production and investment tax credits, the use of federal land for solar projects, and R&D incentives. Do the demands ever end?
Most of the things Obama has been asked for have already been laid out in his technology platform, which reflects his technological awareness. He has strong positions on everything from network neutrality through to R&D and even patent reform (something which lobby groups such as NEMA are silent on).
But perhaps the most significant and challenging commitment he has made again evokes leadership by example. He has pledged to modernise the government's own technological infrastructure. His commitment to appoint the first chief technology officer for the federal government has excited many commentators.
"The federal government is the largest enterprise on the planet," says Bob Gourley, founder and CTO of technology advisory firm Crucial Point LLC, who served as the CTO for the US Defense Intelligence Agency. He reminds us that it has roughly three million government employees, and about seven million contractors.
"There is no single CIO controlling all of that IT. There are people who may have the title, and policies that are supposed to apply, but it is such a big sprawling thing that it is not managed as a single enterprise." That means that the federal government has been investing in legacy technology for the past 40 years without a single, cohesive leadership role. Obama's addiction to his Blackberry may be cute, but does he, and whoever he appoints to this role, really know what he is getting into?
The inefficiencies in the existing system could prove to be an advantage for Obama and his CTO. Gourley still believes that an incoming federal CTO could achieve significant results by driving private sector efficiencies into the system, doubling security and functionality by two orders of magnitude in two years.
Virtualisation, energy-efficient servers and data deduplication? Sure, there is doubtless room for all that. But Gourley's thinking bigger. Just outsource stuff to a major supplier, he says.
Even in an environment where the Office of Management Budget is driving all federal agencies to reduce the number of touchpoints between government networks and the public internet, (an initiative known as Trusted Internet Connections), this veteran of federal IT policy is deadly serious.
"People do not want to take our unclassified e-mail in the federal government and outsource it to Google," he says. "There is a sense that it would be less secure. But it has been proven again and again that our current unclassified e-mail is not secure. How can you be less secure? It would be more secure to outsource it to a major supplier."
With nuclear laboratories being hacked, congressmen complaining that the Chinese have been hacking its systems, and with the White House conveniently losing vast swathes of e-mails, you can begin to see his point.
It is important not to underestimate the cost of modernisation, says Gourley, but he warns that we should not underestimate the power of cultural change, either.
An old boss of his in a federal department hated computers and would not even have one in his office. Then, a new boss arrived, he recalls, who believed in technology.
He put the computer in the centre of his desk - an unheard of move at the time - and staff in the department began to do the same. "If a person does it right and leads by policy and principles, they could have a significant lasting influence."
Will there be a computer on the desk in the Oval Office? It seems highly likely.
Pictures courtesy of Rex Features.
Read more on IT outsourcing