As more and more companies migrate to Windows 7, the uptake of Internet Explorer 8 and now Internet Explorer 9 is booming - and it needs just as much careful attention. In fact, if you don't have plans in place for IE8 or IE9, it will hold up your move to Windows 7. Anyone considering IE9 should also be aware that it is unsupported on XP.
1. The crunch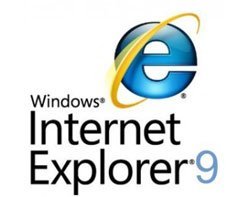 Web applications have become hugely important to most businesses. They are closely integrated with critical business processes, and there are far more of them than ever before. This means the move to IE8/IE9 could cause you and your IT system serious pain if you don't prepare properly. Here are some tips based on field experience:
2. IE9 doesn't 'break' anything
It is important to state that Internet Explorer 8 AND 9 will not break websites. It's just that sites specifically developed for IE5, 6 or 7 have a unique way of handling HTML and CSS code, so they may not function as expected when accessed through IE8/IE9.
Poor compliance isn't just an IE8/IE9 issue. A site that does not comply with web standards is just as likely to fail in any browser as it is in IE8/ IE9. If the developer has catered for multi-browser usage properly, there shouldn't be a problem. If they're not standards-compliant, IE8/IE9 is just one of their problems.
3. Know your web app estate
You need to know how many web apps you've got and where they are. Do you have the time to ask your in-house developers what apps they have built? Do you have the time to fully audit your users and check your in-house web servers, including Sharepoint? More to the point, will your users actually respond to the audit? Our advice is to get your desktop monitoring agent working for you and get to the detail. Our approach is that we typically use the Camwood Survey agent to collate the detail. Leave it running for a month and gain the knowledge you need.
4. Plan and test
Your goal is to prove that each of your apps and websites work and look how they should on IE8/IE9. Create a test lab and test your internal and external websites. There is software out there to help automate the compatibility status, but make sure you back this with real expertise. Remember your business consumes web apps as well as provides them to others, so include your customers and suppliers. Automated testing is not enough. Seeing is believing and you need to look at how the web app displays. You must check for full web app functionality, performance, usability and accessibility.
5. Buy time - but carefully
You don't have to move every web app to IE8/IE9 straight away. But alternative serving strategies - or moving some apps and users to other browsers - are only ever a temporary solution. If needed, give users IE6 or IE7 in a slightly different way, such as:
MED-V
Citrix
Virtualised Desktop
Remember, though, that it's a sticking plaster - you're vulnerable and are you supported?
6. Putting IE8/IE9 in Compatibility View
This is not a silver bullet. Compatibility View will fix most rendering issues, but websites will still be subject to IE8/IE9's higher security model and architectural changes. Use it to extend the life of a web app when needed, but don't make it the ultimate solution. Avoid over-customising IE8/IE9 or you will be back where you started. Better to remediate the apps whenever possible.
7. Don't forget browser plug-ins
Each plug-in is essentially a full-blown app in itself. Think about things like:
Adobe Reader
Map navigation plug-ins
Specialist apps
Access to databases
Business Objects reports
You'd be surprised how many plug-ins your users can deploy. Try to capture them in the user survey and remember to include these in your desktop strategy.
8. Assume nothing
You may know what you're doing, but don't assume everyone else does. Don't take it for granted that third parties will necessarily remediate for IE8/IE9, especially if it's a small company. By all means contact them, but don't expect fast turnaround of fixes. Consider substitute apps if a developer is slow to be IE8/IE9-friendly.
9. Check browser performance
It doesn't just stop with web app functionality. Performance issues can cause mayhem. Use a tool like Camwood Survey to assess website performance and plan your datacentre/deployment strategy accordingly.
10. And finally, IE9 support
It is a year since Microsoft first stated this and it has probably been forgotten (18 March 2010): IE9 will not be supported on XP.
Tony Fones is CTO of Camwood, a consultancy specialising in Application Logistics
Email Alerts
Register now to receive ComputerWeekly.com IT-related news, guides and more, delivered to your inbox.
By submitting your personal information, you agree to receive emails regarding relevant products and special offers from TechTarget and its partners. You also agree that your personal information may be transferred and processed in the United States, and that you have read and agree to the
Terms of Use
and the
Privacy Policy
.
This was first published in March 2011