Eclipse Digital - Fotolia
Google to open UK datacentre region as enterprise cloud push gathers pace
Internet giant outlines next phase of enterprise cloud development, including rolling out machine learning across its portfolio and building out its global datacentre presence
Google has revealed the next wave of work to increase the enterprise-readiness of its cloud platform, including opening its first UK datacentre region.

Download this free guide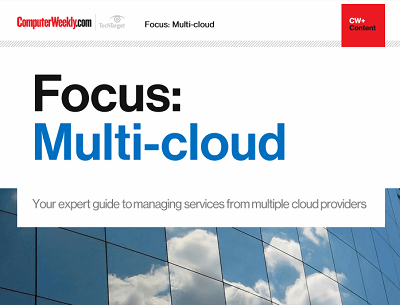 The maturity of the enterprise public cloud
Many IT leaders are increasingly coming round to the idea that sourcing services from one or more providers might be the best way to go. Join us as Computer Weekly takes a closer look at the multi-cloud approach and what providers are doing to capitalise on the trend.
By submitting your personal information, you agree that TechTarget and its partners may contact you regarding relevant content, products and special offers.
You also agree that your personal information may be transferred and processed in the United States, and that you have read and agree to the Terms of Use and the Privacy Policy.
The plans include expanding the geographic footprint of its datacentre portfolio to eight more regions during 2017, spanning London, Frankfurt and Finland, along with Mumbai, Singapore, Sydney, Northern Virginia and Sao Paulo.
The company currently operates five regions, with Tokyo to come online later this year.
"By expanding to new regions, we deliver higher performance to customers," wrote Brian Stevens, vice-president of Google Cloud, in a blog post. "In fact, our recent expansion in Oregon resulted in up to 80% improvement in latency for customers."
Google is the latest cloud giant to share its datacentre expansion plans, with Amazon Web Services (AWS) announcing its intention on 29 September to create a region of its own with Paris to better serve the needs of its European customers.
The latency improvements Google mentioned in its blog post are not the only reason why AWS, Microsoft and others are investing in growing their global datacentre presence.
Ever-shifting data protection legislation has also created demand for locally hosted cloud services from enterprises, with regulators in various industries insisting that companies must host their data in the same country as the customers they serve.
The company is also taking steps to take a more hands-on approach to support issues with its enterprise customers by creating the customer reliability engineering role within the Google Cloud Platform team.
Read more about Google Cloud Platform
Google said these engineers would work closely with customers' own operations staff, and would share responsibility for ensuring their cloud applications remain up and running.
"This integration represents a new model in which we share and apply our nearly two decades of experience in cloud computing as an embedded part of our customers' organisation," the blog post said.
In a similar vein, Google has announced a partnership with Accenture to bring to market jointly created services and products aimed at the retail, healthcare, consumer, energy and finance sectors
Machine learning for all
Earlier this week, at its Ignite conference in Atlanta, Georgia, Google cloud rival Microsoft opened up about its machine learning and artificial intelligence ambitions, in terms of how it is embedding these capabilities into its cloud platform and services.
Google, meanwhile, has confirmed the roll-out of its machine learning tools to business users of its cloud storage, data warehouse and big data processing services to help enterprises make better use of their information.
The company said this would be backed by the introduction of certification programmes to speed up the time it takes businesses to get to grips with its machine learning technology.
Read more on Infrastructure-as-a-Service (IaaS)