kentoh - Fotolia
UK government and EU Parliament step up big data analytics policy push
UK and EU policy makers are urging governments to raise their data analytics game to promote a digital economy
UK and EU policy makers have urged governments to raise their data capture and analytics game to the level demanded by the digital economy.
Charlie Bean, a former deputy governor of the Bank of England, announced the findings of his report into the state of UK economic statistics, under the auspices of the Cabinet Office and the Treasury, on 11 March. Meanwhile, the European Parliament debated and passed a resolution on 10 March that urged the European Commission to boost a "data-driven economy" in the European Union.

Download this free guide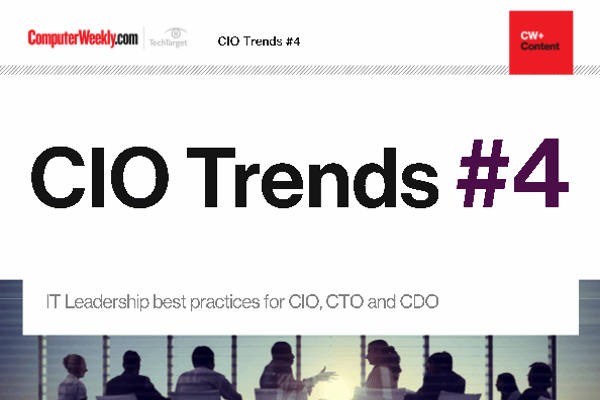 Stay on top of your game
Read about the latest trends and priorities of IT leaders: how to prepare for GDPR, make use of blockchain, transfer lessons from other sectors and become a hybrid IT and digital leader.
By submitting your personal information, you agree that TechTarget and its partners may contact you regarding relevant content, products and special offers.
You also agree that your personal information may be transferred and processed in the United States, and that you have read and agree to the Terms of Use and the Privacy Policy.
Bean's report – Independent review of UK economic statistics – commissioned in 2015 by the chancellor George Osborne and the minister for the Cabinet Office Matt Hancock, found that British government statistics need to be recast to capture the economic data characteristics of a digital economy.
The review found, according to a Cabinet Office and Treasury statement, "that the current statistics are showing their age, having being designed over 50 years ago when the economy was dominated by goods not services".
It went on to suggest that "if the digital economy was fully captured by official statistics, it could add between one-third and two-thirds of a percent to the growth rate of the UK economy".
The report recommended that the Office for National Statistics set up a research centre to figure out how better to measure digital services, which are often delivered internationally and based on intangible assets.
It also recommended that the ONS establish a data science hub to make more use of big data specifically.
"We need to be candid about the limitations of UK economic statistics," said Bean. "The UK was one of the original pioneers of national accounting. We need to take economic statistics back to the future or we risk missing out an important part of the modern economy from official figures."
EU Parliament wishes for data-driven economy
Meanwhile, the European Parliament has passed a resolution urging the EU and its member states to create a "thriving data-driven economy".
The resolution anticipated a 1.9% increase in EU GDP by 2020, from better digital data use, but lamented that only 1.7% of companies make full use of advanced digital technologies, and therefore urged the Commission and the EU member states to launch a digital entrepreneurship strategy.
It advocated support for small to medium-sized enterprises (SMEs) and the creation of innovation spaces to incubate new businesses. In particular, it registered the importance of the internet of things (IoT) for sourcing data.
The resolution noted the "importance of open data as high-quality raw material for the development of value-added information services and products" and stressed that the "data generated by public institutions and European research programmes using public funds under programmes such as Copernicus and Galileo should be available to European citizens under an open-access model".
It also urged the EU and member states to encourage women and girls into ICT, foster lifelong learning to include the elderly in accessing digital technologies, and support initiatives to include coding in schools.
And it called for the EU and member states to "step up their efforts to prevent a brain drain of highly educated and skilled experts to other regions outside Europe".
A keynote of the resolution was the policy requirement for a balance between data exploitation and the data privacy of EU citizens: "More effort is needed with regard to the anonymisation and pseudonymisation of data as a precondition for creative data innovation. A clear distinction must be made between the processing of personal data and other kinds of data."
Read more about big data analytics in UK and EU government policy
In the debate in the European Parliament, Roger Helmer of the Eurosceptic Europe of Freedom and Direct Democracy (EFDD) Group, said: "I was here during the Lisbon Council of March 2000 and I well remember the target we set ourselves: to create the most competitive and dynamic knowledge-based economy in the world by 2010. Yet, retrospective studies of the first decade of this century show that, in fact, the EU's relative competitiveness slipped back during that period. But here we go again, undaunted. This time we seem to have created a sentence without a verb: 'towards a thriving data-driven economy'. At least there is no target date, so we shall not quite know when we have failed. We do not achieve competitiveness with fine words in carefully crafted regulations: we achieve it by creating incentives and removing obstacles."
John Higgins, director general of Digital Europe, a group that lobbies the institutions of the EU on behalf of a group of IT suppliers, welcomed the resolution.
"By calling for an open and global market for cloud computing and internationally compatible standards, the European Parliament has recognised the important cross-border nature of the data economy. I hope the EU institutions will follow the overall approach outlined by the Parliament in this report when they tackle new measures outlined in the digital single market strategy," said Higgins.
"Europe will only get one chance at getting the digital single market right. Setting an appropriate framework for existing and emerging technologies, such as those that enable big data, will be crucial for this important goal. Failure will push Europe into the digital slow lane, while other regions around the world race ahead," he added.
Digital Europe also expressed disappointment that the General Data Protection Regulation agreed in December 2015 introduced new restrictions for big data applications, and didn't provide the harmonised approach to data that it initially promised.