zodar_ce - Fotolia
Samsung upbeat despite profit slump
Samsung says that it will continue to plug away at diversifying and reinforcing its business in a bid to return to profitable growth
Hit by a softening and saturated mobile phone market and a greater number of low-cost units coming from China, profits at Samsung have plunged almost 40% year-on-year.

Download this free guide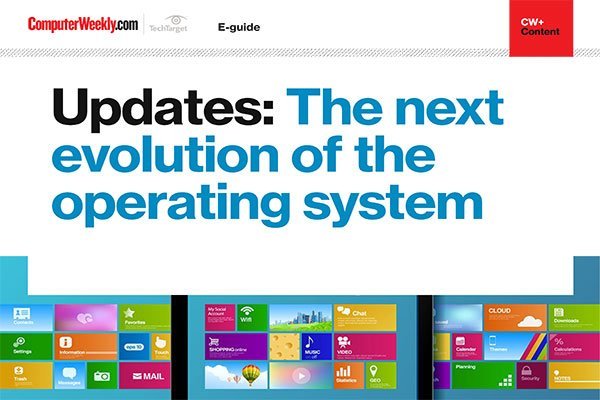 Software Updates: Our latest e-guide is available for your device. Download now?
See how operating systems are evolving with the help of continuous updates and learn about how the Spectre and Meltdown microprocessor flaws have led to improved, more secure processors being released and how Microsoft is evolving its Windows desktop operating system.
By submitting your personal information, you agree that TechTarget and its partners may contact you regarding relevant content, products and special offers.
You also agree that your personal information may be transferred and processed in the United States, and that you have read and agree to the Terms of Use and the Privacy Policy.
Net profit for the fourth quarter of 2015 at Samsung fell to KRW3.2tn (£1.9bn), while consolidated revenue was down to KRW53.3tn. Full-year sales for 2015 were KRW200.7tn, and operating profit came in at KRW26.4tn.
Samsung said maintaining its earnings this year would be a challenge, and it will redouble its efforts to secure profitability for each business unit while concentrating on reinforcing mid to long-term business competitiveness.
It plans to diversify into new areas, such as the internet of things (IoT), and to use smart home and health technology to augment its troubled mobile device business.
However, the company said it will not drop its focus on smartphones, even though last year's lines failed to excite buyers, and is anticipating good sales and profitability with the introduction of new Galaxy flagship devices around Mobile World Congress in February.
In consumer electronics, Samsung said it expected a strong year for premium TVs, with shipments holding up as consumers buy in anticipation of the Rio Olympics.
The South Korean supplier also talked about diversifying its semiconductor business, which has seen weakened demand as a knock-on effect of the moribund PC market and the flattening mobile market.
Samsung said the demand for more advanced smartphones and high-density servers with dynamic random access memory (DRAM) and solid state drives (SSDs) would boost the market for memory chips this year, and it hopes to be able to respond to that.
Read more on Smartphone technology