Fotolia
Advanced analytics will change how businesses run
Analyst Gartner expects BI to shift up a gear as businesses adopt new techniques to improve decision making
Statistical analysis, predictive modelling and decision optimisation are set to become the primary business intelligence (BI) techniques businesses use to gain a competitive edge.

Download this free guide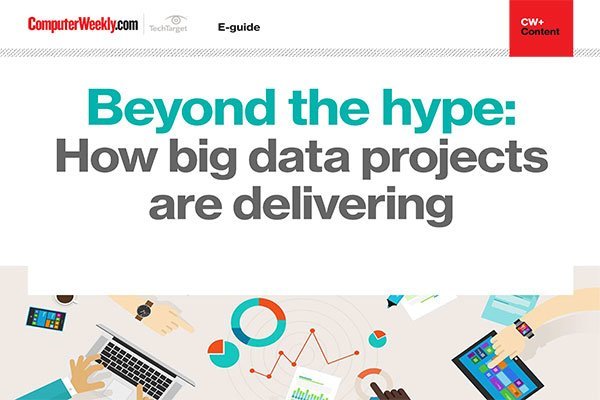 6 high profile examples of Big Data improving operations for corporations
This e-guide collates a group of examples of big data technologies in use, such as how Mercedes-AMG Petronas Motorsport are looking to gain an edge on the competition in the Grand Prix season. Also see how big organisations are managing their big data operations and their data analytics programmes and teams through some high profile case studies.
By submitting your personal information, you agree that TechTarget and its partners may contact you regarding relevant content, products and special offers.
You also agree that your personal information may be transferred and processed in the United States, and that you have read and agree to the Terms of Use and the Privacy Policy.
Analyst Gartner predicted that by 2018 half of large organisations will compete using these advanced analytics tools together with proprietary algorithms.
In its latest BI forecast, Gartner estimated that advanced analytics would grow by almost 14% to reach $1.5bn in 2016, disrupting many industries.
"Advanced analytics has already been changing entire industries for over a decade, and is a key factor for how most new entrants disrupt established markets and beat their incumbents – whether selling books, renting movies, borrowing money or even building a professional sports team," said Jim Hare, research director at Gartner.
Hare warned that in the new digital economy, user organisations and BI software providers will need to shift the focus of their BI investments from measurement to advanced analysis or risk being left behind.
Gartner said leading organisations are developing proprietary algorithms that can lead to faster, more insightful analysis, and are moving away from "gut feel" decision making.
Read more about advanced analytics
According to Jim Hare, research director at Gartner, even business executives who embrace data-driven decision making often rely on simple measurements such as point estimates and averages.
The problem with using averages is that uncertain outcomes cannot be represented by a single number. Instead, they require a probability distribution with a certain shape and range of possibilities – some outcomes being more likely than others, and some estimates commanding more confidence than others.
Gartner predicted that platform as a service (PaaS) for accessing value-added data services and algorithm marketplaces will evolve over the next three years, enabling businesses to run scoring and optimisation models based on their own data.
Gartner expected PaaS and algorithm platforms to evolve such that data processing will be constrained to ensure that the underlying detailed data cannot be copied, saved or reverse-engineered.
Read more on Business intelligence and analytics