Artenauta - Fotolia
Europe's digital skills gap set to narrow over next five years
Forecast for 2020 suggests the shortage of skilled IT workers will not be as great as previously expected
The European shortage of trained candidates for digital jobs in 2020 will not be as large as was previously forecast, according to Empirica.
Latest research by the analyst firm suggests that the number of unfilled digital jobs in Europe will reach 756,000 by 2020, compared with the 820,000 forecast earlier this year.

Download this free guide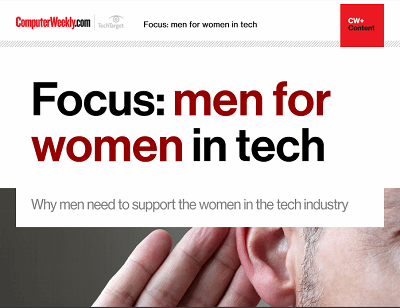 Men for women in tech
This guide showcases some of the men who are helping women to progress in the technology industry and the methods they are using to do so.
By submitting your personal information, you agree that TechTarget and its partners may contact you regarding relevant content, products and special offers.
You also agree that your personal information may be transferred and processed in the United States, and that you have read and agree to the Terms of Use and the Privacy Policy.
This correlates with a rise in the number of students choosing to study ICT across Europe, a subject area that had been in decline in previous years.
John Higgins, director general of digital technology association DigitalEurope, said the narrowing of the skills gap is "excellent news after eight years of hard work, led by the European Commission, to address this problem".
But he added: "We certainly shouldn't be complacent. Over three quarters of a million unfilled digital jobs in 2020 is still a big problem that will require more work to address."
The UK has already set out to tackle the drop in students taking ICT or science, technology, engineering and maths (Stem) subjects by making computing a mandatory subject to be taught between the ages of five and 16.
This will increase the number of young people growing up with basic digital skills in the UK as the government bids to encourage more people into Stem-based careers.
Empirica's research was released at the Transforming Europe towards the Digital Age conference in Luxembourg, where the Digital Entrepreneurship Scoreboard was also launched. This found that only 1.7% of companies across Europe are fully utilising digital technologies such as cloud, social media and mobile, and 41% of them are not using these technologies at all.
Read more about digital skills
Tinder Foundation, the digital inclusion agency, has funded an innovation product that enables libraries to teach members of the public digital skills.
The charity's Scottish arm has partnered not-for-profit organisation Young Scot to tackle a lack of digital skills among young people.
Organisations such as DigitalEurope and European Schoolnet have worked alongside the European Commission to set up the eSkills campaign to encourage digital transformation and adoption of digital skills.
The fourth version of the eSkills manifesto outlines the challenges and opportunities of digital transformation across Europe, highlighting the importance of digital transformation for the world's economies.
The campaign aims to act as a blueprint for a policy framework to widen the pool of digitally skilled workers and implement digital transformation to increase the European economy's competitive advantage.
"To fully benefit from the digital transformation, Europe must support the recognition for digital skills and qualifications, raise its level of ICT professionalism and develop a pool of talented e-leaders," said Kirsi Ekroth-Manssila, the European Commission's head of unit, DG internal market, industry, entrepreneurship and SMEs.
Warning signs for a European digital skills gap have appeared over the past five years, prompting the European Commission to urge more people to learn coding skills to avoid missing out on digital jobs and increasing the skills shortage by 2020.
Earlier this year, initiatives such as the Riga Declaration and the European Commission's digital single market strategy were among a number of the steps taken to make the European economy more digital to keep pace with the global technology shift. Measures included the announcement of 16 separate initiatives in 2015 in a bid to move towards a single digital market in the European Union.
Read more on IT technical skills