Interview: Jane Moran, global CIO, Unilever – the most influential person in UK IT 2014
The first woman to top Computer Weekly's UKtech50 list, Jane Moran is innovating while balancing the tech demands of a global giant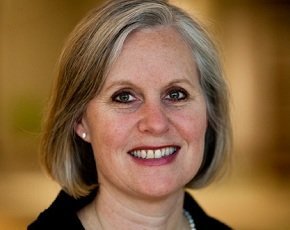 The first woman to top Computer Weekly's list of the most influential people in UK IT – the UKtech50 – Jane Moran is facing up to the challenge of being in the forefront of innovation while balancing the everyday technology demands of the third largest consumer goods company in the world.

Download this free guide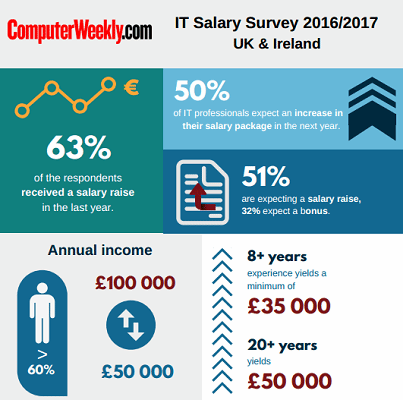 Infographic: How does your salary compare in the UK?
What does 8 years versus 20 years yield in terms of salary in IT? Is management worth it? Quick infographic results from our 2016 UK and Ireland Salary Survey.
By submitting your personal information, you agree that TechTarget and its partners may contact you regarding relevant content, products and special offers.
You also agree that your personal information may be transferred and processed in the United States, and that you have read and agree to the Terms of Use and the Privacy Policy.
Moran took over as global CIO of Unilever in June 2014, after four years in the same role at Thomson Reuters. Her new job builds on the years at her previous employer, where she was focused on transformational technology programmes. This is helped by the fact that Unilever, as Moran describes it, is "very aware that technology really drives the business".
"Unilever is a great company and [the CIO role] is a great opportunity I couldn't pass up," she tells Computer Weekly.
"Its focus on sustainability and the environment and giving back is something that also appealed to me. In addition, the members of the executive team have a real commitment towards employees as well as their customers, and really do consider technology as a core business driver."
Leadership matters
Moran, also voted in 2012 by Computer Weekly readers as the most influential woman in UK IT that year, sits on the advisory board for Women in Technology International and is a strong proponent of efforts to encourage more women into IT.
She follows a three-pillar mantra when it comes to the ingredients for being a successful technology leader, which apply to any senior IT professional, regardless of gender.
Read more about Unilever IT
"Having the passion for technology and being able to keep up with the trends and changes in the technology landscape is key," she says.
"Also, having the business acumen – really being able to get stuck into the business problems and responding with tech-enabled solutions that really make a difference to the organisation – is very important."
The third pillar, essential to one of the top CIO jobs in the UK – and also in the world – is being able to fine-tune leadership skills to drive improvements in Unilever's comprehensive IT agenda.
"I manage a very large organisation so, as well as having an executive presence, you need to be visible within the organisation. I am very fortunate in that we already had a great team here, so I am helping them in building leadership skills [in IT] further so that we can work on the improvements we want to achieve," she says.
Taking IT to the next level
At Unilever, Moran is involved with some of the most innovative technology developments in industry – the internet of things, 3D printing and a new Unilever programme to fund and work with tech startups.
Having the passion for technology and being able to keep up with the trends and changes in the technology landscape is key to being a successful IT leader

Jane Moran, Unilever
In addition, the company has a technology core that has evolved from a previously decentralised model. According to Moran, the overall goal for her team will be to take IT at the firm "to the next level", standardising and rationalising the estate.
Key suppliers for the company include SAP as the provider of financial and core supply chain systems – in one of the largest SAP implementations in the world – as well as Salesforce.com for digital and Microsoft for end-user computing, plus Oracle for database management. While the manufacturer has a plethora of on-premise systems, it also makes extensive use of cloud-based technologies.
Looking forward, Moran sees keeping pace with business requirements as something many CIOs will struggle with in the next couple of years and beyond.
"Business partners are increasingly tech-savvy and technology underpins everything," she says. "So IT really needs to be able to implement and support the foundations of security and infrastructure, as well as partnering with colleagues effectively to build that core in an agile way."
Read more on CW500 and IT leadership skills