Gartner Outsourcing Summit 2013: How digitisation is shaking up IT outsourcing
IT outsourcing professionals face huge change to how they work due to technology trends which are shifting control of IT budgets to the business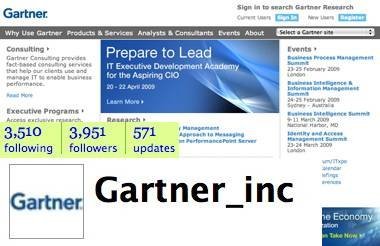 This Article Covers
RELATED TOPICS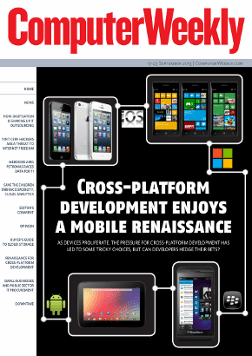 Download
IT outsourcing professionals face huge changes to how they work as a result of technology trends, which are shifting control of IT budgets to business executives.

Download this free guide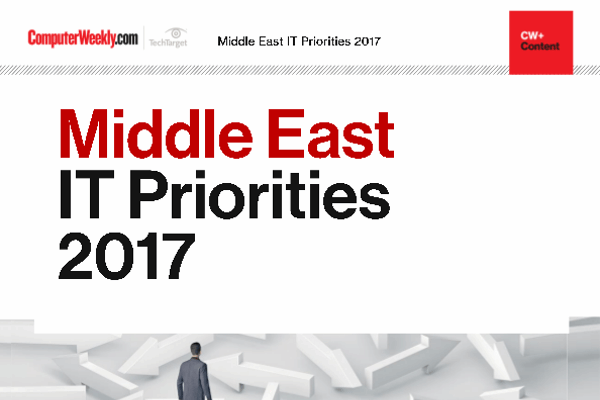 What are the IT priorities in Middle East?
Before any investment, how about taking a look at your peer's IT priorities for 2017? Download this report right now to find out in which areas IT decision makers are planning to invest in the nearest future!
By submitting your personal information, you agree that TechTarget and its partners may contact you regarding relevant content, products and special offers.
You also agree that your personal information may be transferred and processed in the United States, and that you have read and agree to the Terms of Use and the Privacy Policy.
Some 90% of the IT budget could be controlled outside the IT department by 2020 as a result of trends such as digitisation and consumerisation, according to Gartner.
At its Outsourcing Summit in London, Gartner focused on the changes that digitisation brings to IT outsourcing. As Forrester Research did at its conference in June, Gartner described how technologies around cloud, mobile, social and analytics are shifting the control of IT and outsourcing in businesses.
Gartner analyst Frank Ridder looked ahead to 2014 when executives with no idea about IT sourcing will be responsible for some form of tech procurement. The traditional sourcing departments need to work differently if they are to retain a role and protect their companies from the inherent risks of inappropriate sourcing.
Technologies around cloud, mobile, social and analytics are shifting the control of IT and outsourcing in businesses

Gartner
He said business departments will buy IT hardware and services themselves as a result of digitisation, which means sourcing best practice will not be followed.
"The 'no clue' buyer has arrived. They buy what they want, but do not know how to buy it," said Ridder. This includes apps, such as those available as a service, and devices, as a result of trends such as bring your own device (BYOD).
Business executives want to use the same devices, applications and communication methods in business as they do in their personal lives.
Ridder said the trend is channelling more of the IT budget to the business: "According to CIOs surveyed by Gartner, 25% of the IT budget is currently controlled outside the IT department. By 2015, they believe 40% of the budget will be outside IT's control."
By 2020, as much as 90% of IT spending could be decided by business teams other than the IT department, he added.
Risks of haphazard IT investment
Traditional responses from IT departments are to attempt to block business executives procuring IT by applying strict security policies and procurement guidelines.
But Ridder said IT departments should be proactive and approach the business departments to help them buy the IT they need in the correct way rather than just block it.
He said a lack of involvement from IT sourcing experts could present major risks to the business. For example, although buying software as a service (SaaS) might appear less expensive, it might cost more because it could mean falling short of the number of licences needed to trigger a discount for another application.
There could also be interoperability issues if the business buys its own IT without guidance, he said: "On average, enterprises have 26 IT service providers. If the business adds the likes of Google, it could end up with 200 suppliers that might not work well together.
"IT sourcing departments need to be proactive rather than reactive. They should keep an eye on trends and be a risk steward."
Challenges of digitisation
According to a Forrester survey of global sourcing executives, 65% said they are excited about the changes that digital technologies will bring, but 62% said the business lacks the skills to make the change, while 68% said they don't have the right policies and business practices.
It is not just internal IT sourcing that is being transformed by digitisation. Another Gartner analyst, Claudio Da Rold, talked about how the focus on digitising customer services is also changing sourcing.
70% of IT budgets are spent on running the business, and only 30% go towards changing the business. This needs to shift to 50:50 if CEOs are to get the IT innovation they want

Gartner
He said larger chunks of the IT budget will be moved to digitising customer services, which means sourcing departments will be tasked with reducing back-office IT costs, through service industrialisation, to free up capital for the digital investments.
"They need to exploit past inefficiency to fund digital transformation," said Da Rold. "The money has to be found because CIOs are already planning to increase spending on IT to change the business. The focus for European CIOs for the next few years will be profitability and growth."
To this end, he said over 40% of CIOs plan to put more money into technology for customer services.
According to Gartner research, 47% of CEOs have a digital strategy, 60% will have in 2014, and 80% will have in 2015. The cloud, social, mobile and analytics technologies are central to this.
According to Gartner, 70% of IT budgets are spent on running the business, and only 30% go towards changing the business. This needs to shift to 50:50 if CEOs are to get the IT innovation they want.
It was not so long ago that social, mobile, analytics, and cloud were buzzwords, or the single anagram SMAC. But today the use of smartphones connected to cloud-based business and social applications is driving major change in IT and sourcing departments within businesses.
Read more on Social media technology