How Everything Everywhere manages its network
We visit the mobile operator's service management centre to see how the UK's largest mobile network keeps track of operations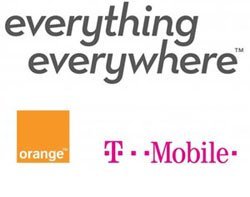 Everything Everywhere is the UK's largest mobile network and, with 27 million customers on its books, it competes in size with some of its larger European counterparts.

Download this free guide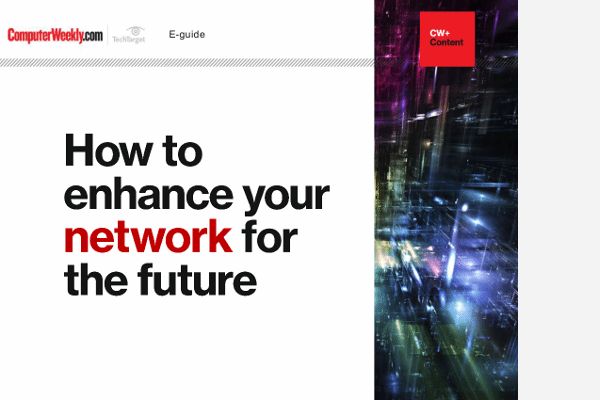 How to enhance your network for the future
Latest on networking developments and directions: NFV, self-optimising networks and IoT enabled smart cities
By submitting your email address, you agree to receive emails regarding relevant topic offers from TechTarget and its partners. You can withdraw your consent at any time. Contact TechTarget at 275 Grove Street, Newton, MA.
You also agree that your personal information may be transferred and processed in the United States, and that you have read and agree to the Terms of Use and the Privacy Policy.

The joint venture between Orange and T-Mobile is approaching its second birthday and the company is pushing forward with integrating and consolidating the two significantly sized firms into one mobile operator.
But with such a sizeable network, there needs to be a heavy duty operation to monitor and manage performance at the back-end and fix any issues as, or hopefully before, they occur.
Everything Everywhere's answer to this task is called an SMC, or Service Management Centre, of which there are two – one in T-Mobile's building in Hatfield business park and another in Orange's premises in Bristol.
The two sites mirror each other's activity, and are described as "the all seeing eye" of the organisation and we were invited to see what went on behind the scenes at the Hatfield SMC.
"We have the visibility of everything going on from a network perspective within the SMC," said Nathan Roberts, incident management and major customer support manager for Everything Everywhere.
"We are the advocates for the customer experience in terms of making sure we identify faults [instead] of the customers having to report there is a problem. The principal of the SMC is the protection of the customer experience."
The room itself consists of a wall of monitors, each with a different element of the network to track. From a seemingly simple spreadsheet of alarms that have gone off anywhere across the network to more graphic-based tools - such as pictures of traffic lights to let you know the level of network performance - a close eye is kept on the data by rows of analysts waiting to jump on any problems.
The majority of the performance monitoring software is bought off the shelf but there has also been some internal development to make sure all the bases are covered.
"We are aiming to move more towards the graphics where our employees can see straight away if there is an issue with red or amber traffic lights," said Roberts. "These visuals help us respond to problems faster or identify when a problem could be on its way."
Information Technology Infrastructure Library (ITIL) standards are followed to cover incident management, such as the recovery of break-fix activities.
"That is a big piece of work for a network of our size, with the 2G and 3G networks we have between the two brands keeping us busy day in and day out," said Roberts.
"Obviously, its seasonal as well in terms of good weather or bad weather, not including all the preparation we have put in for the Olympics which, [has put us] on a heightened state of awareness making sure that customer experience is not affected."
In fact, the wall of screens has a dedicated map of Olympic hotspots to keep an eye on, as well as a timetable for all the events, so Everything Everywhere can track activity and predict spikes when high profile events are taking place.
Although only a few days into the Games, the company is pleased with the results of its multimillion-pound investment around the Olympic sites, with additional cells and equipment for boosting connectivity to its network.
"We had been preparing for the Olympics for several years, way before we came together as a joint venture, to put in the infrastructure," said James Hattam, director of network service management at Everything Everywhere.
"Just over the opening weekend we saw a massive increase in traffic in and around [the Olympic Park] and the performance even so far, although I don't want to tempt fate, has been great."
During the opening ceremony, employees of the SMC watched traffic rocket on their screens and managed to keep the network on track, as well as closely monitored.
"If you think about the likes of the opening ceremony, it is a showcase for our credentials," said Roberts. "We had to perform on that world stage and we were pleased with the results."
In the SMC, engineers have the ability to isolate any problem equipment and route the network around the issue, so even if kit needs replacing it won't affect performance. This isn't the case on the Olympic sites though and Everything Everywhere has to have engineers on site with all the possible spare parts they need to ensure issues can be fixed immediately.
"There can be no stone left unturned during the Olympics as everything is in the spotlight," said Roberts.
However, neither executive knew what would happen to the company's investments when the Olympics and Paralympics were over.
"It is difficult to say as we don't yet know what is going to happen to all the venues in the Olympic Park," said Hattam. "We have invested millions inside and outside, some as part of our stock investments to boost our network across the UK, but when it comes to the temporary venues, logic says that will have to go.
"The likes of the athlete's village is likely to be repurposed, so the investment will be of use there, but it could go one way or another with other venues."
For now though, they are focusing on finishing the move from the SMC's previous location – albeit only a few buildings away – and the transfer of its Bristol SMC to a new location as well. Both SMCs are "primarily geared toward the legacy brands" of T-Mobile and Orange, so the next step is to continue with the consolidation.
"Remember, both companies, give or take, have 20 years of networking history," said Roberts. "Now it is about simplifying that network and realising the synergies between the two firms."
We also asked both Roberts and Hattam whether the less-than-catchy name of "Everything Everywhere' would remain for the joint venture, but a PR jumped in to say there was "no further update" on its naming strategy.