The Department of Energy and Climate Change (DECC) has called on IT suppliers to build the data and communications infrastructure that will enable data to be sent between smart meters in homes and businesses and the yet-to-be-established Central Data and Communications Company (DCC) which will manage the data.
The deal could be worth up to £4.5bn.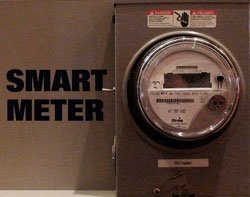 This is part of the GB Smart Metering Implementation Programme (SMIP) which will help users manage their energy consumption and reduce carbon emissions by helping them better understand their consumption. The government wants 30 million smart meters in home and businesses in the UK.
In May, DECC put out a notice to IT suppliers informing them to be ready to bid for work in its plan to introduce smart meters to UK homes, businesses and public sector organisations. It said it will begin procurement even before DCC is established.
The DECC tender is looking for suppliers to bid for contracts to supply:
A wide area network;
Telephone and data transmission services;
Data transmission services;
IT services - including consulting, software development, internet and support.
"Communication of data to and from smart meters in the domestic sector will be managed centrally by a new, GB-wide function covering both the electricity and gas sectors. We refer to this new function as the central data and communications company (DCC)," said the DECC.
The DECC said it is initiating the tender because the DCC, which will receive the service, is yet to be established. "For the avoidance of doubt, although DECC (referred to as 'the Authority') will be administering the procurement process, the services will be provided to DCC and it is intended that DCC would take over the procurement from DECC and sign the contracts. As such DECC has therefore elected to voluntarily follow the broad principles of the competitive dialogue procedure."
The communications services will be split into three geographically based lots. Each of these lots will have a prime contractor which will then manage and subcontract other suppliers.
The SMIP will require major IT investments, with a need for smart meters, smart communicating sensors, modules, advanced communications networks, as well as security.
In June, a cross-industry organisation known as SmartGrid GB was launched by Intellect to bring together IT companies, environmental organisations, government, regulators and consumer groups to coordinate the multiple stakeholders and advise the government on the project.
Speaking to Computer Weekly in June, SmartGrid GB's manager, Robert McNamara, who is energy and environment programme manager at Intellect, said the opportunity for suppliers in the IT sector to get involved is vast. "A year ago the companies interested in the smart grid were the IT companies with a background in utilities, but over the course of the past year we have been in discussions with many more," he said. "We have engaged with the likes of McAfee about security, O2 about telecommunications, as well as online service providers such as AlertMe, which helps consumers manage energy bills."
---
Photo by Tom Raftery on Flickr
Email Alerts
Register now to receive ComputerWeekly.com IT-related news, guides and more, delivered to your inbox.
By submitting your personal information, you agree to receive emails regarding relevant products and special offers from TechTarget and its partners. You also agree that your personal information may be transferred and processed in the United States, and that you have read and agree to the
Terms of Use
and the
Privacy Policy
.