Worldwide enterprise software revenue is on pace to surpass $267 billion in 2011. The enterprise software market is projected for continued growth in 2012, with revenue forecast to reach $288 billion, according to analyst Gartner.
"The market for enterprise software continues to recover well following the 2009 downturn, with signs of ongoing growth on the horizon," said Joanne Correia, managing vice-president at Gartner.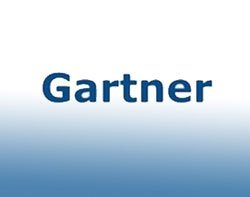 Enterprise infrastructure software spending is on pace to a $153.3 billion total in 2011, a 9% increase from 2010 revenue of $140.6 billion. The market is led by the operating systems (OS) segment in which revenue is projected to reach $32.6 billion in 2011, followed by database management systems (DBMSs) revenue at $25.5 billion.
ERP revenue is expected to reach $23.3 billion, followed by office suites with $15.7 billion. Major companies such as Oracle, SAP and IBM have experienced growth this year according to their financial results.
Joanne Correia said: "We have identified a strong correlation between GDP growth and enterprise software spending growth, where software tends to grow 4 to 6% above GDP in normal market conditions. However, we do have concerns about the rising cost of commodities, including oil, and its impact on certain regional and country economies."
Emergent countries such as Poland, India, China and Brazil were less affected by the recession than the US and Europe. These emerging economies are expected to continue to invest heavily in enterprise software initiatives over the next few years, as they build the IT infrastructures necessary to global-scale business.
Enterprise software spending in Western Europe is forecast to reach $78.3 billion in 2011, up from 2010 revenue of $70.3 billion.
"In Western Europe, enterprise software spending could see slightly stronger growth in the latter half of 2011, but the headwinds are getting stronger. The pace of growth in Europe is slowing, mostly because of recent currency appreciation, fiscal tightening, higher commodity prices and concerns about debt in countries such as Greece, Ireland, Portugal and Spain," said Fabrizio Biscotti, research director at Gartner.
Email Alerts
Register now to receive ComputerWeekly.com IT-related news, guides and more, delivered to your inbox.
By submitting your personal information, you agree to receive emails regarding relevant products and special offers from TechTarget and its partners. You also agree that your personal information may be transferred and processed in the United States, and that you have read and agree to the
Terms of Use
and the
Privacy Policy
.