Next move: Why are jobseekers treated so badly?
I have been searching for a job for about six weeks and am finding the experience totally dehumanising. I know my CV gets to the...

Download this free guide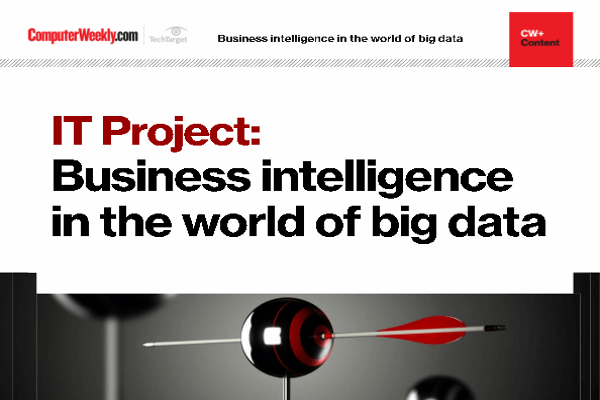 "Business intelligence is very much a priority for corporate IT"
Find out why business intelligence remains on top of 2016/2017 IT priorities and get access to some great case studies
By submitting your personal information, you agree that TechTarget and its partners may contact you regarding relevant content, products and special offers.
You also agree that your personal information may be transferred and processed in the United States, and that you have read and agree to the Terms of Use and the Privacy Policy.

I have been searching for a job for about six weeks and am finding the experience totally dehumanising. I know my CV gets to the agency because I receive an auto-reply, but then I hear nothing - even if it is to say that I am not good enough.

Only use reputable, approved agencies

As you probably know, the IT jobs market has experienced a slump over the past two years. Although recruitment companies have been inundated with CVs, the downturn meant that there were fewer positions to fill and more exacting requirements.

It also meant that less-reputable recruitment companies saw this as an opportunity to swell their databases, which is where you may have experienced poor practice. You should only deal with members of the Recruitment and Employment Confederation and the Association of Technology Staffing Companies, which have to adhere to a code of conduct.

Yet whatever the state of the market, one principle holds: the candidates with the best chances are those who market themselves. These candidates have done their research, targeted their application and highlighted relevant information.

I expect our recruiters to keep candidates informed and many of our clients demand this. We usually let applicants know whether they have been successful within a few days. Candidates should be able to ask for feedback and act on the advice they receive.

Solution by David Pye, managing director, Spring Technology Staffing Services

The panel: MSB International, Spring Group, E-Skills UK, British Computer Society, Computer Futures, Computer People, Elan, Reed Technology, Zarak Technology.

E-mail your career questions to computerweekly@rbi.co.uk