WS-I releases profile for building Web services
The Web Services Interoperability Organization (WS-I) has announced the availability of the WS-I Basic Profile Working Draft,...

Download this free guide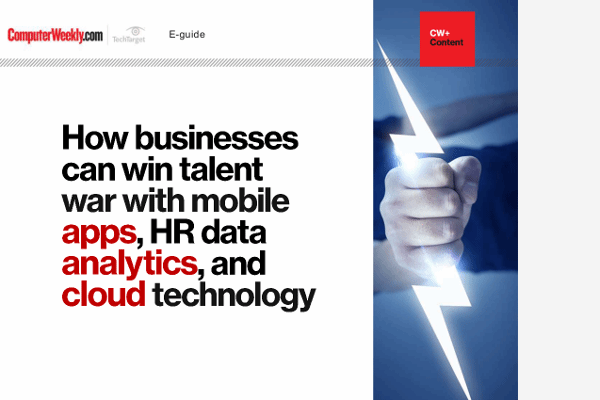 How businesses can win talent war with mobile apps, HR data analytics and cloud technology
Latest articles on HR best practices: mobile apps disrupting the annual staff appraisals; reasons for and against open-source software; and Rolls-Royce case study.
By submitting your personal information, you agree that TechTarget and its partners may contact you regarding relevant content, products and special offers.
You also agree that your personal information may be transferred and processed in the United States, and that you have read and agree to the Terms of Use and the Privacy Policy.

The Web Services Interoperability Organization (WS-I) has announced the availability of the WS-I Basic Profile Working Draft, which features specifications and guidelines for developing interoperable Web services.



The Basic Profile consists of implementation guidelines recommending how a set of core Web services specifications, including Soap 1.1, WSDL 1.1, UDDI 2.0, XML 1.0, and XML Schema are to be used for developing interoperable Web services.

The WS-I Basic Profile Working Group is seeking public feedback on the draft, with plans to release a final version in early 2003.

"The Basic Profile is the first deliverable from the WS-I and it's essentially a set of guidelines for people building Web services applications to follow to make their applications interoperable," said Steven VanRoekel, director of Web services marketing at Microsoft, and a member of the WS-I marketing committee.

WS-I is looking to follow up on work being done at standards bodies such as OASIS (Organization for the Advancement of Structured Information Standards) and W3C (World Wide Web Consortium) and bring Web services interoperability to fruition, VanRoekel said. "We're looking to take work from standards bodies downstream," he said

Component technologies are found within the scope of the Basic Profile for messaging, description, discovery, and security. Messaging is defined as the exchange of Web protocol elements, usually over a network, while description involves the enumeration of messages associated with a Web service and implementation details. Discovery includes metadata that enables advertisement of a Web service's capabilities, while security is intended to provide integrity, privacy, authentication, and authorisation.

The security element of the profile describes Secure HTTP, for example, but not the proposed WS-Security standard from OASIS, VanRoekel said. "We're just not there yet. You have to solve the foundational issues first," said VanRoekel.

In addition to the Basic Profile, WS-I plans to release early versions of testing tools, use cases and usage scenarios and sample applications pertaining to Web services and the Basic Profile by the end of the year.

WS-I was formed in February to promote consistent and reliable interoperability among Web services across platforms, according to WS-I. Members include IBM, Microsoft and BEA Systems. Sun Microsystems last week announced its intention to join the organisation.

The Basic Profile can be found at the WS-I Web site at www.ws-i.org
.
Read more on Web software