Agile IT processes to boost profits
Improving existing business processes in order to maximise resources will be the single most important challenge for IT directors...
Improving existing business processes in order to maximise resources will be the single most important challenge for IT directors in the next two years, according to analyst firm Gartner Consulting.

The advice follows a Gartner/BT survey of 250 UK-based senior executives which estimated that companies that make better use of their technology and employees will help to contribute to a £4.3bn increase in annual profits.

Improving processes - business agility - will bring substantial savings and heavily influence future strategies and spending priorities of UK organisations, the survey found.

Greater business agility, which Gartner defined as "the ability to demonstrate flexible, efficient and swift responses to changing circumstances by maximising physical and human resources", would result in a 4.8% increase in workforce productivity, the survey estimated. This is equivalent to an addition of £20bn to last year's gross domestic product or a £4.3bn contribution to profit.

About 90% of respondent firms, which were drawn from nine industry sectors, said increasing their organisation's agility was a top organisational change initiative, with 84% seeing their ability to respond swiftly to changing market conditions as "vital" to future success.

Organisations have to be flexible enough to meet customer, supplier, organisational and macro-economic challenges, said Chris Boyd, director at Gartner Consulting. "Perhaps the single most important challenge for the IT director over the next two years will be to identify the agenda for agility and create preparedness within their organisations to face threats and exploit the opportunities this period of technology-driven turbulence brings," he said.

Boyd identified EasyJet, Tesco and Cisco as prime examples of agile companies. Tesco's e-commerce operation demonstrates informational agility in how it uses data from the supermarket's loyalty card to present past purchases to online shoppers.

"Tesco shows flexibility in the way it uses customer relationship management technology, improving the e-commerce channel and responding to customer needs," Boyd said.

The first step for companies looking to increase their agility is to assess their current situation, Boyd said. "You have to understand where you are now and also where your peers are in terms of agility," he said. "Encouragingly, the survey showed there is a strength of commitment to achieving greater agility."


Download this free guide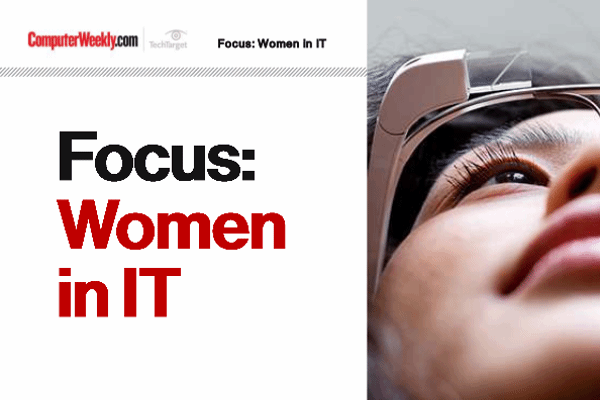 Shifting the landscape of gender and diversity
The number of women in tech in Europe is an average of 16%. This guide offers a collection of articles highlighting some of the prominent issues surrounding increasing the number of women in the IT industry.
By submitting your personal information, you agree that TechTarget and its partners may contact you regarding relevant content, products and special offers.
You also agree that your personal information may be transferred and processed in the United States, and that you have read and agree to the Terms of Use and the Privacy Policy.
Read more on IT jobs and recruitment