Users welcome prices for HP's 64-bit systems
IT departments have welcomed Hewlett-Packard's new price points for systems based on Intel's Itanium 2 processor.
This Article Covers
RELATED TOPICS

Download this free guide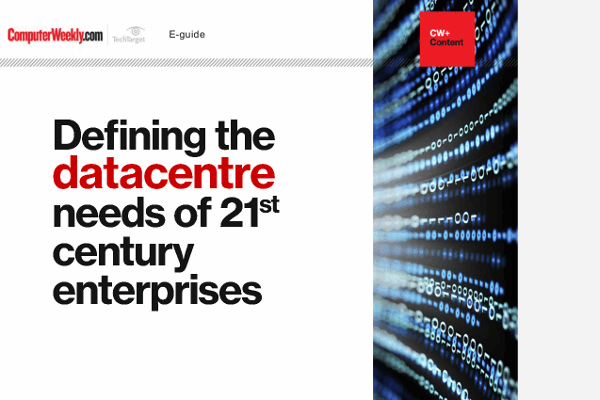 Defining the datacentre needs of 21st century enterprises
A collection of our most popular articles on datacentre management, including: Cloud vs. Colocation: Why both make sense for the enterprise right now; AWS at 10: How the cloud giant shook up enterprise IT and Life on the edge: The benefits of using micro datacenters
By submitting your personal information, you agree that TechTarget and its partners may contact you regarding relevant content, products and special offers.
You also agree that your personal information may be transferred and processed in the United States, and that you have read and agree to the Terms of Use and the Privacy Policy.

IT departments have welcomed Hewlett-Packard's new price points for systems based on Intel's Itanium 2 processor.



Earlier this week, HP, which co-developed the chip, released two servers and two workstations with prices ranging from €4,500 (£2,900) to €23,000 (£14,800).

With prices well in line with expectations, Mark Hunt, global director for enterprise product marketing at Reuters, said, "Intel has an aggressive roadmap for future releases of Itanium which breeds confidence in the chip. We will need to do implementation tests in our datacentre but, if it proves attractive, we will definitely be looking to buy in the future."

Hunt believes the appearance of Itanium systems in customers' trading rooms, combined with broadband links becoming cheaper, will relieve Reuters of its reliance on cacheing at its datacentre to balance transmission speeds. "There has been a gap between the platforms and the architecture but the arrival of Itanium 2 brings the potential to offer more managed facilities with a full service delivery," he said.

Although HP is rushing into the Itanium market, other suppliers are not so keen. Dell Computer has stated that it is taking a wait-and-see approach to the nascent, low-cost 64-bit market.

HP took the wraps off its rx2600 dual-processor server and rx5670 four-way server on Monday. The servers, which can use either the 900MHz or 1GHz versions of the new chip, have price tags of about £4,500 and £14,800 respectively.

For the graphics and scientific workstation markets, the 900MHz single-processor zx2000 will cost about £2,900 and prices for the 1GHz zx6000, which can take one or two processors, will start at £4,900.