Intel targets Sun in chip war
Intel is marking the first anniversary of the debut of its first 64-bit Itanium processor this month by sharpening its aim on Sun...
This Article Covers
RELATED TOPICS

Download this free guide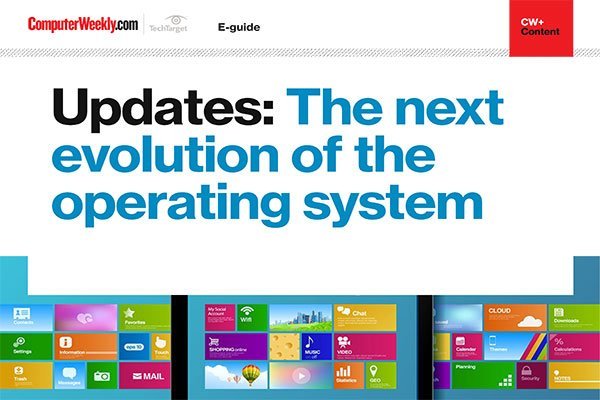 Software Updates: Our latest e-guide is available for your device. Download now?
See how operating systems are evolving with the help of continuous updates and learn about how the Spectre and Meltdown microprocessor flaws have led to improved, more secure processors being released and how Microsoft is evolving its Windows desktop operating system.

By submitting your personal information, you agree that TechTarget and its partners may contact you regarding relevant content, products and special offers.

You also agree that your personal information may be transferred and processed in the United States, and that you have read and agree to the Terms of Use and the Privacy Policy.

Intel is marking the first anniversary of the debut of its first 64-bit Itanium processor this month by sharpening its aim on Sun Microsystems' installed server base and Sun's UltraSparc processor.



Intel executives attacked Sun at the recent Intel Spring Analyst Meeting for remaining the only non-Intel computer maker in the industry. They claimed that Sun was losing billions of dollars to Intel because customers were choosing Intel's less-expensive, commodity-grade processors over Sun's pricier, RISC-based chips.

Recent industry figures from analyst group IDC, however, suggest Sun is holding its own against other server makers such as IBM, Hewlett-Packard (HP), and the once autonomous Compaq.

Sun leads the worldwide Unix server market with a 28.8% share consisting solely of UltraSparc-based servers, but Nathan Brookwood, principal analyst at Insight 64, said Intel's might be preparing the ground for the arrival this summer of its Itanium 2 chip.

Itanium 2 will be the first chip from Intel's Itanium line that is ready for mission-critical computing tasks in application and database server environments.

The original Itanium chip was, generally, regarded as proof-of-concept for Intel's 64-bit processor technology and was used primarily in servers porting applications to Intel's 64-bit platform.

The arrival of Itanium 2 could leave Sun facing the charge that Intel chips and the Microsoft operating system are the new "industry standard".

The decision last year by HP and Compaq to drop their RISC chips and offer Intel-only products could appear to leave Sun isolated by sticking to its Solaris proprietary chips and operating system.

But not everyone agrees that Sun is being backed into a corner. Dean McCarron, an industry analyst at Mercury Research, said Sun's "share in the server market - particular Web servers - is quite high, which makes them a standard. Is a proprietary OS from one vendor [Sun] really any more or less standard than one from another [Microsoft]?"

Sun is also fighting back. It recently announced its top-end UltraSparc IV chip next year and has finally made its UltraSparc III chips available across the company's product line.

" Sun is at the beginning of a new product cycle - UltraSparc IV - and it finally has UltraSparc III almost top to bottom," said Brookwood.

The competition could, however herald a price war. Intel's Itanium 2 chips will be cheaper than the UltraSparc chips running Solaris.

This means Sun will proably find itself lowering prices across its UltraSparc server line in the same way it had to discount its UltraSparc workstations when Pentium III chips began to arrive from Intel, said Brookwood.

"Sun was selling workstations for $15,000, and then Intel made it possible to build a $10,000 workstation. Sun didn't respond immediately and it lost market share," he said.