LinuxWorld: Take Linux seriously
Making Linux attractive to enterprise users is one of the big themes at this week's LinuxWorld Conference & Expo in New York.


Download this free guide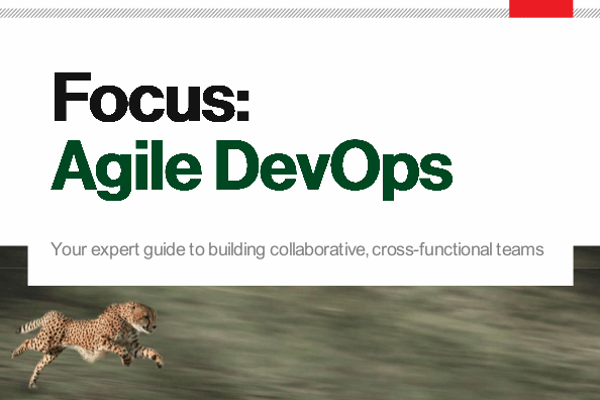 How can your business benefit from DevOps?
Let's take a look at six of the development practices that Disciplined Agile Delivery recommends for disciplined DevOps teams.
By submitting your personal information, you agree that TechTarget and its partners may contact you regarding relevant content, products and special offers.
You also agree that your personal information may be transferred and processed in the United States, and that you have read and agree to the Terms of Use and the Privacy Policy.

Making Linux attractive to enterprise users is one of the big themes at this week's LinuxWorld Conference & Expo in New York.



Project pushes C/C++ development on Linux
Software firm eclipse.org has shipped what it believes is the first beta of a fully operational Linux C/C++ Integrated Development Environment (IDE)
Read article >>

Red Hat expands enterprise software tools
Linux developer Red Hat is looking to increase its presence in the high-end market for enterprise software
Read article >>

More services aimed at businesses
Major IT firms including IBM, HP and Red Hat outline details of their Linux strategies
Read article >>

iPlanet takes-off at LinuxWorld
Sun Microsystems has launched a version of its iPlanet Application Server that will run on the Linux operating system.
Read article >>

HP unveils new Linux servers and support
Hewlett-Packard aims to encourage telecoms customers to switch from Unix to the open source alternative with a range of new servers
Read article >>

Linux goes telco
Stand by for a new version of Linux optimised for the large servers used by the telecoms industry
Read article >>
Read more on Operating systems software