IBM HR system saves $10m
IBM has cut the cost of its human resources operations by half after rolling out a project to integrate its global HR systems.

Download this free guide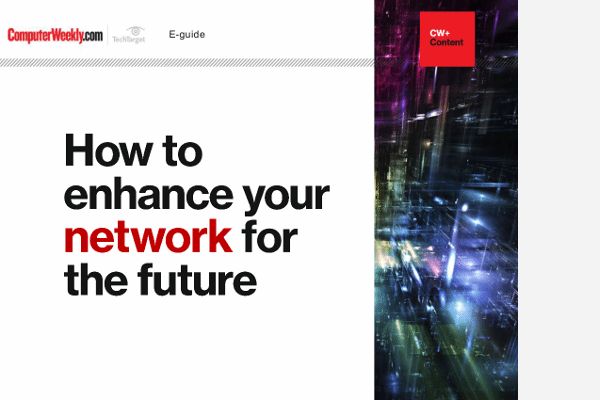 How to enhance your network for the future
Latest on networking developments and directions: NFV, self-optimising networks and IoT enabled smart cities
By submitting your email address, you agree to receive emails regarding relevant topic offers from TechTarget and its partners. You can withdraw your consent at any time. Contact TechTarget at 275 Grove Street, Newton, MA.
You also agree that your personal information may be transferred and processed in the United States, and that you have read and agree to the Terms of Use and the Privacy Policy.

IBM has cut the cost of its human resources operations by half after rolling out a project to integrate its global HR systems.



The programme, which has saved the company more than $10m (£6.7m) a year in administration costs, has enabled IBM to re-engineer its HR departments into global, rather than national operations.

"IBM had become a global organisation but HR was still organised on a country-by-country basis. There was an obvious mis-match," said Ray Leighton, e-HR executive consultant.

IBM UK began computerising its HR policies in February 1998 , and went live with an intranet database seven months later.

The database, which can be accessed by IBM staff from their desktop PCs as well as HR staff in three newly-created customer service centres, contains more than 8,500 pages of HR information.

At the same time, IBM integrated its HR systems in the UK, France, Germany and Italy into a single datacentre in Portsmouth. The centre uses an IBM 390, running IBM's HR Access software to manage payroll, recruitment and personnel administration for the four countries.

"In addition to the systems that cover those countries, there are many other systems in other countries. We had a decision to make. Do we replace all of those systems or do we use our new e-business systems to integrate them. We chose to integrate them," said Leighton.

The company installed a DB2 datawarehouse system, containing 300 fields of data, to collate human resources data from 40 other HR systems across Europe. Some of them were run by IBM, others had been outsourced.

"We are continuing to roll the datawarehouse out aggressively," said Leighton. "People in the service centres can now access the information. Employers and managers can also access the data."

The project has enabled IBM to restructure its HR team into international groups that reflect the way the company works with multinational customers. It has also freed senior HR managers' time for strategic work.

The system has improved the speed and efficiency of HR responses. Internal data shows that staff satisfaction with HR has risen from 35% to more than 90%, Leighton said. "The reputation of HR has increased significantly within the perception of line management and employees," he added.


Bill Goodwin
bill.goodwin@rbi.co.uk