Financial services firms risk outsourcing disaster


Guy Campos
Financial service companies are risking disaster by outsourcing too much expertise, according to a city...
Guy Campos
Financial service companies are risking disaster by outsourcing too much expertise, according to a city regulator.
Michael Foot, managing director and head of financial supervision at the Financial Services Authority (FSA), said he was concerned that firms were not employing enough staff to supervise outsourcing firms, making them unable to recover from a disaster. "If you outsource something, you, the company, remain responsible," he said.

Download this free guide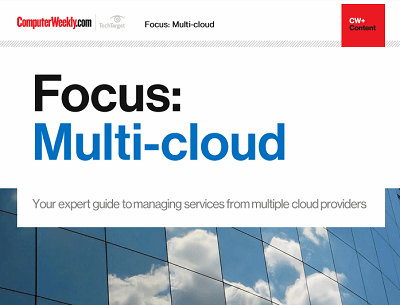 Mixing and matching your cloud options
Many IT leaders are increasingly coming round to the idea that sourcing services from one or more providers might be the best way to go. From a cost and resiliency perspective, some workloads might work better in one cloud over another. Or a certain provider might boast some functionality that suits a particular process the enterprise is looking to implement, but falls short in other areas, prompting the company to adopt a mix-and-match procurement strategy. Join us as Computer Weekly takes a closer look at the multi-cloud approach and what providers are doing to capitalise on the trend.
By submitting your personal information, you agree that TechTarget and its partners may contact you regarding relevant content, products and special offers.
You also agree that your personal information may be transferred and processed in the United States, and that you have read and agree to the Terms of Use and the Privacy Policy.
The FSA has already published guidance on outsourcing. It requires companies to maintain sufficient expertise in-house and include a clause in agreements allowing the authority to inspect the outsourcing company.
Foot said, "We are not talking about duplication but we are against the mindless use of outsourcing."
Foot did not name the companies he was worried about but his comments follow problems at the London Stock Exchange, which has outsourced its IT to Andersen Consulting. The Exchange ceased trading for almost a day in April, after delays in overnight data processing prevented systems from functioning the following day.
Anthony Miller, an outsourcing specialist at IT market analysis company Richard Holway, was concerned that Foot's comments would herald a rigid approach to regulating outsourcing. "There are a range of outsourcing models from fee-for-service to risk-reward - that requires a spirit of the law approach," he said.
FSA guidance on outsourcing is available at www.fsa.gov.uk
Read more on IT outsourcing