Cloud computing will become the dominate architecture for IT, according to a Colt study.
The survey of 500 CIOs across UK, France, Germany, Spain and Benelux highlights that, while few businesses in Europe have company-wide implementations of cloud computing to date (16%), many believe the cloud will be their most significant IT operating method by 2014 (60%).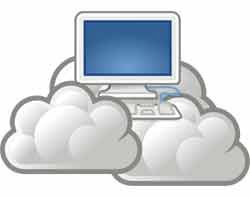 The biggest challenge adopting cloud computing is ease of transition (58%). Quality assurance (55%), cost justification (55%) and regulation on security and control of customer data (54%) were also top concerns.
There is also growing interest among CIOs in private clouds, but these overcome security concerns while compromising on scalability and cost savings. One in five companies (21%) say they prefer a hybrid approach.
Through a hybrid cloud CIOs can balance the security strengths of a private cloud with lower costs and stability available when using a public cloud service.
Mark Leonard, executive vice-president responsible for the CIO office at Colt, said: "Companies are evaluating and deploying cloud services at a higher rate year-on-year, driven by the need to be more agile and responsive in today's business climate. There is now a demand to bring together computing and network services supported with advanced systems that deliver a truly integrated end-to-end experience and ensure the predictable quality of service."