The European Commission is suing the UK government for not fully implementing EU rules on the confidentiality of electronic communications.
The EC is specifically unhappy that UK law does not comply with EU rules about consent to interception or on enforcement by supervisory laws.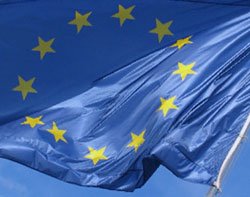 The EC has been calling on the UK for months to bring its laws in line with the EU ePrivacy and Data Protection directives.
The EC said as the changes have not been made the matter has been referred to the European Court of Justice.
In breach of the ePrivacy Directive there is still no authority in the UK to supervise and regulate interception of communications by private companies.
The EC is unhappy that the UK government has consequently taken no action over BT's secret trials of behavioural advertising technology developed by Phorm.
In September 2008, the City of London Police announced that it would not investigate the matter because BT had reasonable grounds to believe it had customers' consent and therefore according to UK law no criminal offence had been committed.
Current UK law authorises interception of communications when the person intercepting the communications has "reasonable grounds" for believing that consent to do so has been given.
This does not comply with EU rules, which define consent as a "freely given, specific and informed indication" of a person's wishes.
In April 2009, the EC began an investigation after complaints from UK internet users about the use of Phorm's technology to serve targeted adverts based on analysis of users' internet traffic.
In October 2009, the EC called on the UK to amend its laws to comply with EU directives, which require member states to prohibit and to ensure sanctions against any unlawful interception.
The UK Home Office has confirmed that it is in discussions with the EC on the matter and plans to make changes to address the Commission's concerns.
Email Alerts
Register now to receive ComputerWeekly.com IT-related news, guides and more, delivered to your inbox.
By submitting your personal information, you agree to receive emails regarding relevant products and special offers from TechTarget and its partners. You also agree that your personal information may be transferred and processed in the United States, and that you have read and agree to the
Terms of Use
and the
Privacy Policy
.