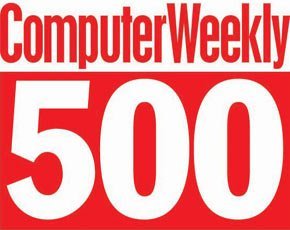 With the advent of IT consumerisation, employees continue to increase the pressure on CIOs to allow more flexibility in how they operate. Staff who are familiar with social media in their personal lives want to use similar tools to help their working life. Increasingly, business leaders also want to deliver products and services based on social media.
IT leaders need suitable strategies and governance to exploit social media technology to improve productivity and collaboration, to set the boundaries between flexibility and corporate data security, and also to measure results.
CW500: The business case for social media
David Cotterill, head of innovation at the Department for Work & Pensions (DWP), discusses the DWP's Idea Street innovation programme. Warren Buckley, managing director, customer service at BT Retail, talks about BTCare, the telco's social support service. And Dave Britton, chief press officer at the Met Office, discusses the project that won Computer Weekly's Best Use of Social Media award in 2011.
Download copies of the speaker presentations
• David Cotterill, head of innovation at the Department for Work & Pensions (DWP), explains how the organisation is using social media to help drive innovation. DOWLOAD THE REPORT
• Dave Britton, chief press officer of the Met Office, explains how the Met has harnessed social media, in this presentation for Computer Weeky's CW500 Club for IT leaders. DOWLOAD THE REPORT
Buyer's Guide to social media
Social media is being used in business whether the IT department likes it or not. A well-executed social computing strategy empowers employees to support and service newly empowered customers. And companies with empowered employees have a significant competitive advantage in the socially connected world. This six-page Buyer's Guide to Social Media explains why CIOs and senior IT professionals have a prime opportunit y to rethink core business processes and examine how to use social computing to create advantages for their business.
Click here to download the Buyer's Guide to Social Media
Latest news and articles on social media from Computer Weekly
More on social media from across the TechTarget network.
CW500 Club
The CW500 Club from Computer Weekly is a private members' club for senior IT professionals and leading industry figures. Membership is by invitation only and allows access to premium content for IT leaders and a monthly networking event held at the BCS (Chartered Institute for IT) in London.
For details of forthcoming CW500 events, visit our CW500 events site where you'll find full speaker information, agenda and notifications of future CW500 meetings.
Click here to read all our CW500 and IT leadership articles.
Join the debate on the CW500 LinkedIn group.
For more information contact: cw500club@computerweekly.com
To register for the next CW500 click here.