Wireless Lan in upgrade threat
Wireless Lan users could face costly network infrastructure upgrades in the future because of interference from the nascent...
Wireless Lan users could face costly network infrastructure upgrades in the future because of interference from the nascent Bluetooth technology, according to telecoms suppliers.
Antony Adshead
Ericsson vice-president for Bluetooth marketing, Anders Edlund, said that to avoid interferenceproblemswhen Bluetooth arrives in the density predicted by market forecasts, the best solution would be for wireless Lan equipment to migrate to the 5GHz frequency band.

Download this free guide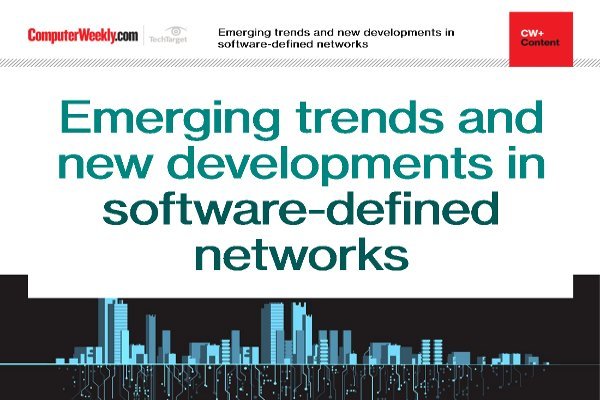 The latest developments and trends in SDN
Join us as we sit down with a number of senior IT managers from multi-national enterprises to discuss the latest trends in the world of software-defined networks.
By submitting your personal information, you agree that TechTarget and its partners may contact you regarding relevant content, products and special offers.
You also agree that your personal information may be transferred and processed in the United States, and that you have read and agree to the Terms of Use and the Privacy Policy.
Bluetooth suppliers admit that the new short-range wireless technology will interfere with wireless Lan technology such as 802.11b.
One wireless Lan user, Sheena Wakefield, network support manager at the London School of Hygiene and Tropical Medicine, said, "It is doubtless a problem. If we still have 11 megabit per second 802.11b devices in open access areas when Bluetooth arrives in numbers, then we will have problems - it all depends on the time frame.
"If organisations have made a big investment in wireless Lans, they are not going to be happy about interference from Bluetooth. It is down to the two camps to resolve the problem - it is disappointing they haven't resolved it so far," she added.
Robin Gear, analyst at Ovum, said, "Expecting wireless Lan to move to the 5GHz band to make way for Bluetooth is a drastic solution to the problem. If I had invested in 802.11b wireless Lan equipment I would want to know who will foot the bill, what recompense will there be, and will there be free upgrades to 5GHz?
"There will be a lot of issues and a lot of unhappy people. The belief seems to be based on confidence that Bluetooth will be an absolute certainty. With current Bluetooth market penetration, it seems a bad time to be so bullish," he added.
Nigel Deighton, research director at Gartner, said, "Bluetooth is not the only culprit. The 2.4GHz band is a public unlicensed one and anybody can use it. There will be more and more 'pollution' in this band and people who bought wireless Lan equipment should have been aware of this and accepted it. The same is true of the 5GHz band and, as the need forgreaterbandwidth increases, we could see wireless Lan technologies moving there too."
Read more on Wireless networking