Watch out! There's a rogue on the rampage
IT projects have a grim reputation for going wrong. But how can you spot a rogue project lurking in the corporate undergrowth?

Download this free guide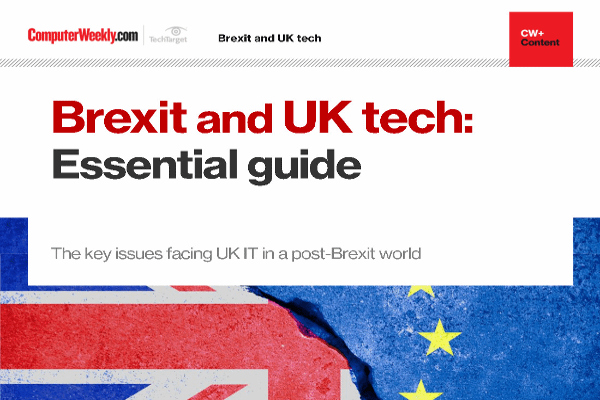 Brexit and UK tech: Essential guide
Find your way in the post-Brexit world and establish priorities in the face of uncertainty
By submitting your personal information, you agree that TechTarget and its partners may contact you regarding relevant content, products and special offers.
You also agree that your personal information may be transferred and processed in the United States, and that you have read and agree to the Terms of Use and the Privacy Policy.

IT projects have a grim reputation for going wrong. But how can you spot a rogue project lurking in the corporate undergrowth?



The signs of a rogue project can be there, right from the start - or even before the start. When Cranfield School of Management researched the reasons projects goes wrong, it found an association that at first seems surprising: The more ambitious the return on investment for the project cited in the business case, the more lacking the project plan is likely to be.

This apparent anomaly can be explained on the grounds that an ambitious attempt to achieve ROI can often prove over-ambitious. The real costs of a project, when it gets under way, can be greater than the amount estimated to calculate the return on investment. Disappointment will, inevitably, set in.

Read the signs
Even with accurate ROI calculations things can go wrong straight away, warns Chris Harden, IT project recovery specialist at PA Consulting:

"You can spot them nice and early," he says encouragingly, but adds that people often do not believe it when they are told early on that a project has got off to a bad start.

Early warning signs, says Harden, are critical.

"It's when I find there are no agreed and signed-off-requirements for the project, and when there is no agreed and signed-off-plan with milestones," he says.

These must be agreed within a few weeks, or at the most - for a major project - a few months, of getting under way.

Moreover, he starts to worry if he finds a situation where requirements and milestones have been signed off - but only by the business sponsor and managers, and senior project management.

"The project team must buy into the requirements and the milestones," Harden warns.

More subtly, perhaps, but just as tellingly, business users must buy into the project. Andy Cole, a projects specialist at KPMG, warns that all too often the ultimate aim of a new system is to cut costs - which translates into reducing staff numbers. Trouble starts brewing "when no one is open about that".

If the team cannot agree that the requirements are achievable, within the timescale the milestones indicate, then all the top-down gung-ho spirit or dictat in the world is not going to get delivery on time.

"We like to see the team helping to build requirements and challenging them," says Harden.

This is especially important when the project manager is excellent at managing projects, but has little technology experience - he simply may not appreciate the inherent time constraints or capabilities of the software and hardware.

"You don't want to set up to fail from the beginning," says Harden. But for all that, "the number of times I'm asked to come in and review a project and find there is no agreed plan or requirements is frightening."

Don't just do it
Sometimes lack of planning is the project team's fault - for not thinking they need one. The JDI (Just Do It) methodology can be a favourite, as teams rush to get stuck in without enough preparation.

Weak project management, or a project that is top-heavy with contractors and consultants, is another sign to look out for. "If I had something like a third of the team as consultants, I'd be extremely concerned," says KPMG' Cole.

Having too many requirements can be just as dangerous, says Cole. Some organisations "want all the sweets in the sweet shop" - and think they will decide which ones will be of most business value only when the project is completed (which it is then unlikely to be).

Harden says that once a project is running, a bad sign is when milestones start getting missed. "The milestones are always tantalisingly close. It's always 'it will be ready tomorrow'," he warns.

If it's just a milestone for an individual task, which takes only a matter of days to complete, that's not so bad. "But when it comes to the major milestones you have to stick to the schedule," says Harden.

Cole agrees: "Slippage of deliverables is the first sign [of an incipient runaway]," he warns. One late delivery, he says, can create a bow wave effect that gets wider and wider as the project sails on. "Once a date is missed people start not to care," he points out.

Cost overruns go hand in hand with time overruns, says Cole, as a sure sign all is not well. So too is a project that is constantly changing in scope - getting bigger and bigger, and heading for different goals. This can happen even when the initial specification is tightly nailed down - it works loose later, with ill effect.

A question of faith
Missing milestones will, of course, start to sound alarms back on the business side, and if the business starts to lose faith in the project, that is a bad sign in itself.

"When a business realises that the project team's assurances are worth nothing, they'll start to lose confidence," says Harden, but the team may not notice things are getting worse.

"The development team can become too busy firefighting to plan a recovery - they don't stand back and try and fix things," says Harden.

"The danger is that the project manager can't see the wood for the trees. The team can be overworking to the point where they all start to look ill," warns Cole.

But a team that knows things are going wrong starts going on the defensive. "It can be a personal failure to admit to a problem," says Cole.

"When you see a blame culture, and self-preservation becomes the order of the day," it's bad news, says Harden. "You start hearing things like 'we're waiting for xyz so we can't move on'."

Business sponsors start to dissociate themselves from the project. "Who's voting for the project?" asks Cole. If the answer isn't obvious, the project is probably in trouble.

Sometimes, however, bad karma about a project on the business side can simply exacerbate the problem - or even create it in the first place. "A few off words by management can kill a project stone dead," warns Cole

A rogue project is probably also taking up an excessive amount of management time, so a project with a high management overhead could be heading off the rails. On the other hand, it's a bad sign when a project has difficulty getting sufficient participation from staff on the business side who regard working on the project as a diversion from their day jobs,

Conversely, a project that is overrunning, or simply over-scoped, may develop a dangerous life of its own. Those working on it stop seeing an eventual end-point, and cannot envisage life without the project.

Too much of a good thing?
Assessing whether a project is heading off the rails also requires standing back and looking at the big picture. A project can go wrong not because there is anything drastically awry within it, but simply because it is "the project too far" in a whole portfolio of projects. Watch out for what the Cranfield research calls "project indigestion" warns Foster - too many projects running simultaneously for the organisation to sustain without one or more coming a cropper.

And the ones most likely to come a cropper, says Foster, are the ones that are the toughest in the first place.

"The more complex the new project the more likely it is to be affected [by project indigestion]" he warns.

Runaway Systems (KPMG) Taking risk out of business change projects' - joint workshop with Cranfield and Impact, 2 May.
Project and Programme Support Office Handbook, published by Project Manager Today, www.pmtoday.co.uk
E-Handbook

E-Handbook

E-Handbook