Video: Pneumatic chip runs on thin air
The latest in a long line of weird computers runs calculations on nothing more than air.
The latest in a long line of weird computers runs calculations on nothing more than air.
The complicated nest of channels and valves made by Minsoung Rhee and Mark Burns at the University of Michigan, Ann Arbor, processes binary signals by sucking air out of tubes to represent a 0, or letting it back in to represent a 1.

Download this free guide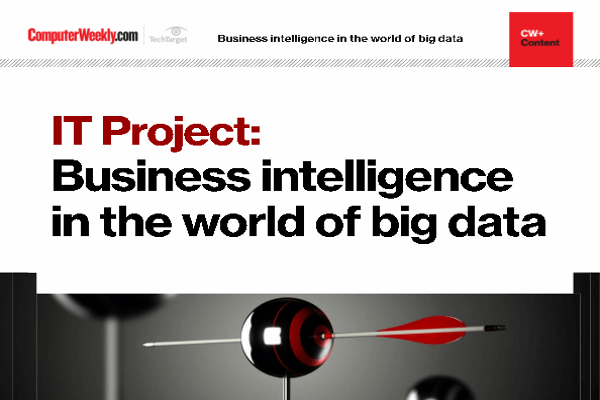 "Business intelligence is very much a priority for corporate IT"
Find out why business intelligence remains on top of 2016/2017 IT priorities and get access to some great case studies
By submitting your personal information, you agree that TechTarget and its partners may contact you regarding relevant content, products and special offers.
You also agree that your personal information may be transferred and processed in the United States, and that you have read and agree to the Terms of Use and the Privacy Policy.
Video: Processor puffing
A chain of such 1s and 0s flows through the processor's channels, with pneumatic valves controlling the flow of the signals between channels.
Valve computer
Each pneumatic valve is operated by changing the air pressure in a small chamber below the air channel, separated from the circuit by a flexible impermeable membrane. When the lower chamber is filled with air the membrane pushes upwards and closes the valve, preventing the binary signal flowing across one of the processor's junctions.
Sucking out the air from the chamber reopens the valve by forcing the membrane downwards, letting the signal move across the junction.
The two researchers used the valve-controlled channels to produce a variety of logic gates, flip-flops and shift registers, which they linked together to create a working 8-bit microprocessor. That means that the longest discrete pieces of data it can handle are eight binary digits long, like the processors used in 1980s consoles such as the Nintendo Entertainment System.
It's even possible to watch the pneumatic components in action, because the valve membranes reflect light strongly whenever they are forced downwards (see movie).

Lab helper
But the air processor is far from just being a computational curiosity, say Rhee and Burns: it has the potential to improve the "lab-on-a-chip" devices tipped to automate complex chemistry tasks and improve disease testing, DNA profiling and other lab jobs.
These pocket-scale microfluidic devices are yet to be much practical use, say the Michigan team, perhaps because they typically require a large number of bulky and expensive off-chip components to control their operation.
Using logic circuits is one way to bring most of those controls onto the lab-on-a-chip itself and reduce running costs. But because many microfluidic systems have no electronic components, adding standard electronic valves to the device would require a new fabrication process, says Burns.
"Many microfluidic systems use pneumatic valves to control liquid flow, so adding the pneumatic control circuits should be relatively simple and inexpensive," he says.
Although the device still requires an off-chip vacuum source to operate, the volume of the microprocessor is so small that the required vacuum can be generated by a hand pump.
Versatile approach
Andrew de Mello, a microfluidics expert at Imperial College London, UK, thinks that the simplified method of operation could lead to useful microfluidic devices for developing countries.
"The fact that you can generate that vacuum from a hand pump means these devices are low power, and suited for remote locations," he says.
However, the device is unlikely to have applications beyond its use in microfluidics – the "air" or "vacuum" signals are very sluggish compared with the lightning-quick flow of electrons through a standard circuit.
"Shrinking the device would mean that the signals would travel shorter distances and thus operate at higher 'clock speeds'," says Burns.
Journal reference: Lab on a Chip, DOI: 10.1039/b904354c