Train company uses Orange M2M to monitor rolling stock remotely
Orange has become the first mobile operator to offer a commercial telemetry system in the UK. Its first customer, train company...
This Article Covers
RELATED TOPICS

Download this free guide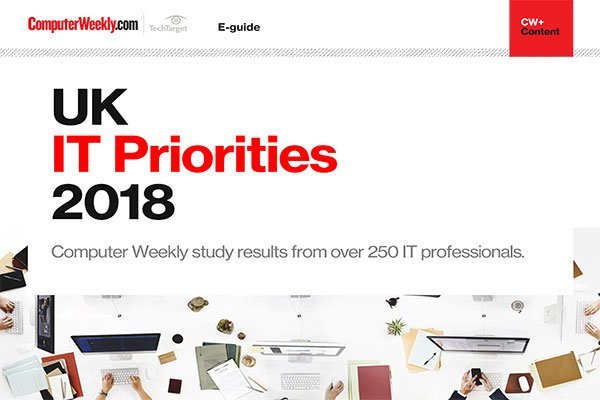 UK IT Priorities 2018 survey results
Download this e-guide to discover the results of our 2018 UK IT Priorities survey, where IT leaders shared with us what they are going to be investing in over the coming 12 months.

By submitting your personal information, you agree that TechTarget and its partners may contact you regarding relevant content, products and special offers.

You also agree that your personal information may be transferred and processed in the United States, and that you have read and agree to the Terms of Use and the Privacy Policy.

Orange has become the first mobile operator to offer a commercial telemetry system in the UK. Its first customer, train company Bombardier, is using GPRS to remotely monitor rolling stock on the UK's railways.

The Orange M2M Connect service involves a partnership with Wavecom and Alcatel. Orange supplies an IP gateway across its networks to allow customers to access the remote data on servers and mobile devices. As well as the cost of the equipment, users are charged based on the amount of network traffic - either SMS messages or packetised data over GSM or GPRS networks.

The technology is being used by Bombardier to check the condition of the company's rolling stock automatically. It will initially be deployed on UK railways to aid its maintenance programme on behalf of rail operators.

Telemetry involves wireless machine-to-machine communication, allowing data to be exchanged without human involvement. Vincent Smedley, Bombardier's engineering director, said, "We can get the required information close to real time, allowing us to plan our daily maintenance schedule much more efficiently, and target the most important issues."

Smedley said the system would first be deployed on 500 diesel engines used by its UK train operators. The Orange M2M Connect service will support Bombardier's maintenance agreements.

Bombardier will also re-sell the Orange service to allow its customers to check the maintenance data themselves. The telemetry data can be accessed through the Bombardier website, which also provides a fault-finding database.

The company is looking to expand the telemetry system. "Orange is promising a European-wide solution which will allow us to cost-effectively monitor and maintain locomotives across borders using a flat-rate tariff," Smedley said. "If the Orange trials go well, our larger electrical train fleet may also use the system. We already have some of our own telemetry systems in place, but these have been developed for specific countries and operate on different platforms." .

Alastair MacLeod, customer development director at Orange, said, "M2M Connect demonstrates Orange's move to offer users tailored, end-to-end solutions that can operate over geographical borders."

Analyst firm Gartner estimates there will be 58 million telemetry devices in use in North America and Western Europe by 2006. Analyst Frost and Sullivan estimates there are 13 billion devices across Europe that could be fitted with telemetry solutions.


System benefits

Areas that can be measured by the Bombardier M2M (machine-to-machine) telemetry system include:


Wheel adhesion levels


Door closing times


Engine performance
The company is considering using the system internationally, as Orange's M2M Connect service supports "roaming" across national mobile networks.
Read more on Data centre hardware