Tibco starts legal action over Sonic benchmarks
Tibco Software has filed a complaint against Sonic Software, accusing the company of false advertising, unfair competition and...
Tibco Software has filed a complaint against Sonic Software, accusing the company of false advertising, unfair competition and contractual breaches.

Download this free guide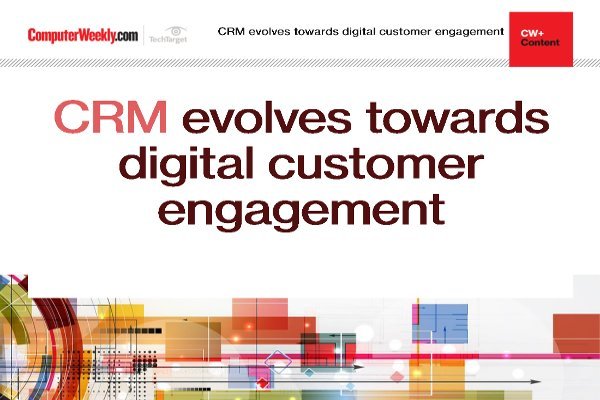 Enhancing digital customer engagement with CRM
Learn about customer relationship management has evolved towards engaging with customers through every channel, with digital at the forefront.
By submitting your personal information, you agree that TechTarget and its partners may contact you regarding relevant content, products and special offers.
You also agree that your personal information may be transferred and processed in the United States, and that you have read and agree to the Terms of Use and the Privacy Policy.
The dispute centres on a white paper posted on Sonic's website, titled "JMS Performance Comparison: SonicMQ vs. Tibco Enterprise for JMS".
The paper summarises the results of competitive benchmarking tests conducted on Sonic's behalf by software development and analysis firm Jahming Technologies.
Tibco's licence states that its software can only be downloaded for internal use, and Sonic violated those provisions in its use of the software, Tibco spokesman Bob Berger claimed.
Tibco also objects to the terms of the tests, which were conducted by Jahming under a contract with Sonic.
"Part of the issue is that the company they used to benchmark was not acting as an independent third party," Berger said. "[The test] was conducted on [Sonic's] premises, not in an independent lab, using Sonic's hardware."
Sonic contends that its use of Tibco's software counts as internal and does not violate the software's licensing terms.
"We have every confidence we used the product exactly as specified," said Tim Dempsey, Sonic's vice president of marketing. "Every detail about these specific testing scenarios is all published and disclosed. We're not trying to pull the wool over anybody's eyes."
Rather than playing the victim, Sonic is taking advantage of the lawsuit to draw attention to its crusade to encourage open benchmarking in the software industry. The company recently modified its licensing terms to remove a requirement that outside parties obtain its written approval before publishing test results involving Sonic's software.
"We believe that forces in the market are going to operate as they have historically, and information about products is going to flow freely and naturally. Making decisions about purchases of this kind of infrastructure software is a non-trivial issue for any kind of sophisticated enterprise," Dempsey said.
"Customers require a great variety of this kind of comparative product information, and we want to make sure they can get it."
Tibco is not seeking damages; all it has asked for so far is a court injunction ordering Sonic to take down the benchmarking white paper.
Hearings are expected to take place in the next few weeks.
Stacy Cowley writes for IDG News Service
Read more on Business applications