Power over Ethernet power consumption: The hidden costs
Power over Ethernet (PoE) has many advantages in a VoIP migration, but some companies overlook the amount of power needed to run PoE for VoIP and the costs and cooling requirements that come with it.
VoIP migration involves a lot of considerations, but one thing many networking and voice professionals tend to overlook is the additional power it will take to keep a VoIP deployment running smoothly.

According to some experts, powering VoIP, especially when using Power over Ethernet (PoE), can add massive overhead. For many, that extra power comes as quite a surprise.

Download this free guide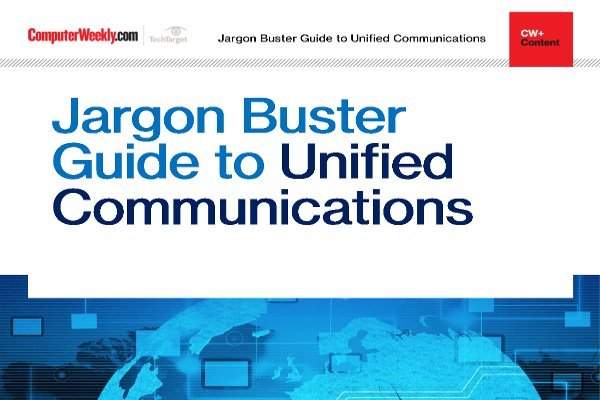 Jargon buster guide to Unified Communications
Explore some of the key elements of a Unified Communications deployment and discover insight into some of the emerging trends that are changing the way we communicate in our working lives.

By submitting your personal information, you agree that TechTarget and its partners may contact you regarding relevant content, products and special offers.

You also agree that your personal information may be transferred and processed in the United States, and that you have read and agree to the Terms of Use and the Privacy Policy.

"PoE for VoIP is just the first step; you're going to be powering more devices," noted Gary Audin, president of Delphi Inc., who has written extensively on power related to VoIP.

As more and more companies turn to LAN switches to power their VoIP deployments with PoE, Audin said, a good number fail to ensure that the wiring closet and data centers are ready to handle increased power consumption. In some cases, new wall sockets are required in order to power the switches that run PoE. In extreme cases, Audin said, an enterprise may have to rely on its utility company to run more power to the building itself.

Audin estimates that on a simple per-phone basis, running VoIP requires roughly 30% to 40% more power than old TDM phones. Running more equipment in the closet is also going to increase the amount of heat generated, requiring additional cooling, which in turn sucks up more power.

Audin suggests that companies considering PoE first determine whether they have enough power in the closet for power supplies.

Daniel Feldman, product line manager for Microsemi -- an analog, mixed signal and semiconductor manufacturer that acquired PoE vendor PowerDsine early this year -- said VoIP power consumption can increase based on the number of features needed for phones, while basic IP phones can still consume a small amount of power. Feldman said that companies, before moving forward, should plan for the number of phones, number of concurrent calls, and the amount of power dedicated to those phones.

"It's important to size the power supply," he said. "Do the analysis."

That analysis should consider the power consumption of IP phones, the IP PBX, switches, mid-spans and cooling systems, Feldman said. In many cases, he added, switches require more power than mid-spans.

As a rule of thumb, Feldman said, when considering power, "you get what you pay for."

Increased productivity outweighs increased power costs


Fred Weiller, Cisco's director of switching product marketing for network systems solutions, said that although PoE may appear more expensive on the surface -- with increased equipment and power costs -- overall, a company can enjoy savings.

"Using PoE is not really going to drive the company to use more power," Weiller said. "WLAN [access points] or IP phones; you're going to have to power them somehow, you're just going to have to power them a different way. You're still consuming the same amount of power."

Weiller argued that because PoE is centrally managed and provisioned, it offers better redundancy. PoE also leads to boosted productivity and eases moves, adds and changes, he said. Those factors reduce the overall cost of a PoE deployment.

"You achieve cost benefits in some areas while paying more in others," he said. "Let's say PoE is a little bit more expensive. A company can more than recoup the cost from operational benefits."

Looking at just the increased power costs is shortsighted, Weiller said. Better integration of applications, boosted productivity and freed up IT resources are gains that can soften the blow of a higher energy bill.

"You always need to step back and look at the total cost of ownership," he said.

Delphi's Gary Audin said, however, that TCO will include significant energy costs, especially since the price of power fluctuates continually, usually increasing.

If PoE is important, Audin said, companies will need a dual, fault-tolerant power supply. Both have to be running, but running both absorbs energy and creates heat, generating more energy costs.

"This will not only increase the power supply costs but will double the utility power consumption," he said.

Battery-powered backup


Then comes the issue of battery backup. Batteries take up a lot of space and are quite weighty. Companies have to evaluate whether they have room for battery backup in the closet, or closets in a distributed environment. From there, companies need a centralized system to monitor and keep tabs on deployed batteries to ensure that they have enough power and are running properly.

In addition, some cities and towns have building codes that require ventilation if backup batteries are in place, whether or not the batteries are sealed.

Essentially, Audin said, keep the checkbook handy.

"None of this is typically in the IT budget," he said.

Audin related a story of an 8-by-12-foot wiring closet that was empty except for four PoE switches and four power supplies. Those four alone created enough heat to require additional air conditioning.

Even with VoIP outsourcing, power costs can be an unexpected hit, Audin cautioned. Some providers of hosted services now list a separate line item for power costs that the customer pays in addition to the standard rate.

Weiller agreed that the market needs education. He said PoE gives about 15 watts per port, which on the surface doesn't sound like much. But when running, say, 400 ports, it adds up.

Standardizing PoE


Also, a proposed new PoE standard, 802.3at, could boost the amount of power per cable to 45 to 50 watts, compared with the roughly 15 watts of the current 802.3af standard, Audin said. Basically, that means that even if an organization puts in enough power today, it will still have to adapt for the future. That new standard, referred to as PoE Plus, is said to deliver greater electrical power to devices besides IP phones. Couple that with the expectation that the new standard will cover 1 gig and possibly 10 gig transmission speeds, and companies have more factors to consider.

Audin said that as PoE output increases, so does the power to the PoE power supply, which could double or triple the power needed from the LAN switch. Companies will also have to upgrade UPS systems for PoE Plus requirements, along with adding extra air conditioning to support the PoE Plus power supplies.

Basically, Audin said, power costs will climb and future-proofing will be a never-ending cycle.

Some users, who are in the process of a VoIP migration, said they are taking power into consideration.

"Do we want to use PoE switches?" is one question Bruce Kilbourn, manager of telecommunications for John C. Lincoln Health Network in Phoenix, Ariz., said he's weighing. "Power is a consideration."

Kilbourn said, however, that all of the health network's wiring closets are already air conditioned, so he won't have to worry about extra heat created if PoE is ultimately rolled out. He said he is currently weighing whether using PoE or AC receptacles will be a better deal in the long run.

David Bernhagen, network operations manager for Maitland, Fla.-based Concord Management Limited, said he agrees that many companies can overlook the increased power costs associated with a VoIP deployment. He said he's been evaluating power issues while looking to deploy VoIP internally to reduce costs.

"I think a lot of people don't realize the amount of power needed for PoE," he said. "We've always been aware of power consumption issues. We're cognizant."

And cognizant is just what companies should be, advised Irwin Lazar, principal analyst and programmer with Nemertes Research.

"This is a huge issue," Lazar said. "Enterprises need to address environmental controls such as closet air conditioning and/or ventilation. They need to address fire code requirements, and they need to have a strategy for power backup for all devices in the VoIP chain, including routers and switches. Power planning needs to be part of the initial architecture and design to avoid surprises."

Cisco's Weiller agreed.

"Do you have the right power capabilities in your wiring closet to drive PoE ports and the rest of the switching?" Weiller asked, adding that every company should consider that question before spending money on PoE equipment. "That should be part of the project, not just an afterthought. It has to be part of the planning and discovery."