Played that: Computer 7s
First aid to pitch one, first aid to pitch one!" This was the call from the tannoy, which greeted me as I turned up for the...
This Article Covers
RELATED TOPICS

Download this free guide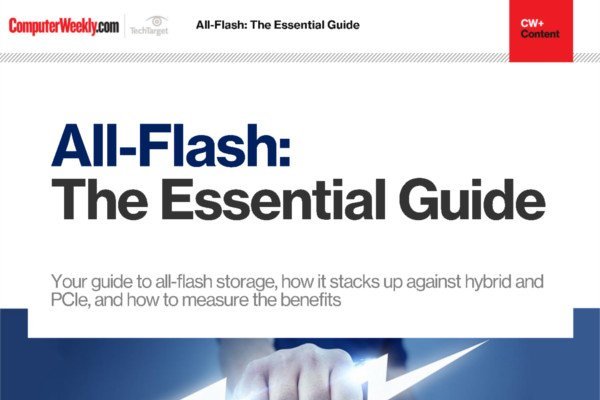 All-Flash: The Essential Guide
Access this guide to learn about all-flash storage, how it stacks up against hybrid and PCIe, and how to measure the benefits.
By submitting your personal information, you agree that TechTarget and its partners may contact you regarding relevant content, products and special offers.
You also agree that your personal information may be transferred and processed in the United States, and that you have read and agree to the Terms of Use and the Privacy Policy.

First aid to pitch one, first aid to pitch one!" This was the call from the tannoy, which greeted me as I turned up for the recent Computer Sevens charity rugby tournament sponsored by Computer Weekly, Freelance Informer and MFS Healthcare, writes James Rogers.



Forsaking my usual Sunday league football for a day at Wimbledon Rugby Club, I had been somewhat reluctantly pressed into service on the Computer Weekly team.

The tournament, in aid of St.Raphael's Hospice and first-aid organisation Honora, gives IT companies and consultancies the chance to thrash out their differences with an oval ball.

They say that rugby is a game for all shapes and sizes, but looking at the giants surrounding me, I had my doubts. The problem is that I haven't held a rugby ball for about 15 years and, at 5ft 6in, I'm not exactly the largest of men. Thus, content to sit on the bench, my heart sank when I was suddenly called on for our group game against ICL International.

"Jamie needs a mentor!" shouted Steve the manager as I stepped gingerly onto the pitch. I couldn't help thinking, somewhat ruefully, that Jamie needs to be a foot taller and four stone heavier.

Fortunately, my teammates seemed to know what they were doing, but the same could not be said for me. Stuck out on the wing "where you won't get battered", I hadn't even touched the ball when I suddenly found my face on the receiving end of a large South African's knee.

My newly acquired gumshield covered with blood, the ICL consultant offered me a consoling hug. "Sorry mate, I'm 6ft 1in, I just didn't see you," he said.

I did get my own back, however, when one of my new teammates put me in for the easiest of tries. Deciding that it was safer to watch these ruffians from the sidelines, I was largely a bystander as Computer Weekly reached the final, thanks largely to the try-scoring form of ad salesman Jack Davison.

Sadly, our name was not on the cup and we lost to a last minute try from a strong Elite Recruitment team. Recruit First defeated Computer Futures A to walk off with the Plate competition.

Broken collarbones and split lips notwithstanding, there are plans to expand the popular competition from 20 teams to 40 next year. I think I'll be there as a spectator, though.

James Rogers is Computer Weekly 's public sector IT correspondent
Read more on Data centre hardware