Next move: How do I become a well-paid specialist
Expert advice for readers' career problems
Expert advice for readers' career problems
I have worked in IT for 10 years, and my skills are mostly self taught. I want to go from modestly paid "Jack of all trades" to well-paid specialist. I have excellent tinkering and fixing skills with PC hardware, networking, Windows and Linux, but I do not have programming ability or creative talents. Apart from training for an MCSE, are there other skills that are in demand that might be suitable?

Download this free guide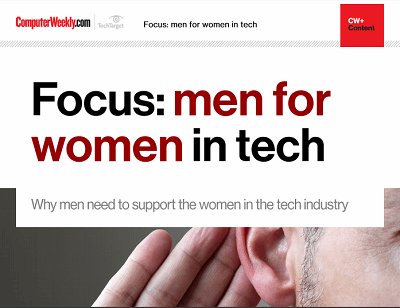 Men for women in tech
This guide showcases some of the men who are helping women to progress in the technology industry and the methods they are using to do so.
By submitting your personal information, you agree that TechTarget and its partners may contact you regarding relevant content, products and special offers.
You also agree that your personal information may be transferred and processed in the United States, and that you have read and agree to the Terms of Use and the Privacy Policy.
The solution: Consider MS dual certification or .net
With 10 years' experience, you are in a great position to hone your self-taught skills and specialise. This will enable you to progress in your IT career, and you can also manage and mentor a team of IT personnel.
There are two paths to take. If your expertise lies in networking and server administration, you may want to gain a qualification to certify your abilities. The MCSE (Microsoft certified systems engineer) provides a full course on installing, configuring and troubleshooting network systems. The MCSE/MCSA (Microsoft certified systems administrator) dual certification teaches all the skills needed to support Microsoft-based networks.
If you would like to develop programming skills, .net Framework courses will provide the insight and knowledge as well as nurturing your "creative" IT aptitude. The MCTS (Microsoft certified technology specialist) course teaches web development, or you could concentrate on Windows or distributed applications to develop client consultancy skills.
Solution by Robert Chapman, chief executive and co-founder of the Training Camp
The panel: Computer People, Hudson, No Limits Coaching, The Training Camp, Wreay Group

Catch up on career advice with Next Move
Need advice on your IT career? E-mail your questions to: computer.weekly@rbi.co.uk



Read more on IT jobs and recruitment