Knowledge management needs to be more than an e-veneer
TI's chief information officer rejects firms that do not use knowledge management effectively
TI's chief information officer rejects firms that do not use knowledge management effectively
One of the UK engineering industry's leading IT specialists has warned against the hasty application of an "e-veneer" for companies' business operations, insisting that such an approach is doomed to fail.

Download this free guide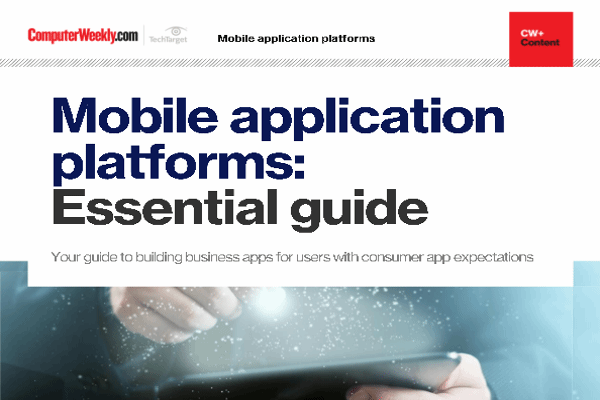 Building business apps for users with consumer app expectations
One of the mantras of modern enterprise application development is that business applications should be as easy to use as mass market consumer applications. In this guide, Computer Weekly examines the issues around mobile applications and the platforms emerging to help developers.
By submitting your personal information, you agree that TechTarget and its partners may contact you regarding relevant content, products and special offers.
You also agree that your personal information may be transferred and processed in the United States, and that you have read and agree to the Terms of Use and the Privacy Policy.
Ric Francis, who was headhunted from the US earlier this year to become TI's chief information officer with responsibility for e-commerce, said TI is building an e-business strategy that will incorporate effective knowledge management to support the sale of the company's engineering products.
Francis, who reports directly to TI chief executive Bill Laule, said that making the optimum use of information is vital in a modern engineering company. "That is not going to happen overnight," he said. "We are not building an e-veneer here."
Before joining TI in May, Francis was an IT director at soft drinks group Pepsi in New York and had previously been a business systems manager for confectionery giant Mars.
Other key areas of TI's gradual embrace of e-business includes an electronic procurement strategy using Ariba software to cut its spending on indirect materials. This costs the company £150m a year. It expects to achieve minimum savings in supply chain efficiency of at least 5% over the next 18 months, as it implements its programme.
Last month, the company announced that it had begun executing live transactions on the Ariba platform at five TI group divisions, including aerospace systems specialist Dowty, engineering sealed systems manufacturer John Crane and TI's polymer products operation.
TI's long-term approach to transforming its operations to embrace e-business will come as an encouragement to other engineering and manufacturing companies now being told that they must embrace the Internet quickly or risk seeing their place in the market stolen by competitors.
"We are not in the business-to-consumer space. We are about knowledge and services to our customers. Less than 20% of our business is in the UK - the rest is in Europe and the majority of it is in the US," said Francis.
Read more on Business applications